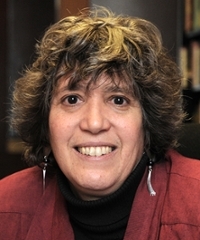 ---
Research Overview
Bette London's research has been largely concerned with questions of authorship, broadly conceived, in the context of 19th and 20th-century British writing, especially the novel. She has explored such issues as the cult of authorship surrounding modernist and feminist icons; the construction of voice as a contested site of cultural and aesthetic authority; modes of literary production; and reception history.  While much of her work has focused on highly canonical texts and authors, she has also been interested in authorial practices that have not generally been celebrated, sometimes not even recognized as such. This has prompted her investigation of alternative writing practices, such as literary collaboration and mediumship—practices, she argues, that deserve a more prominent place in our understanding of the social construction of authorship and its literary history. It has also fueled her current research on the First World War and the changing forms through which it has been remembered and memorialized in Great Britain. In particular, she looks at the trope of "posthumous lives" and at the ways private and semi-public acts of memorialization complement and contest official practices and structures of commemoration.
Selected Publication Covers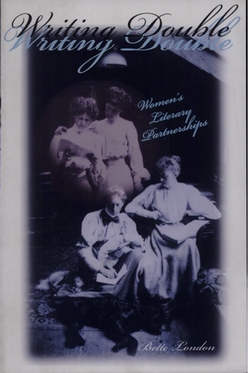 Selected Publications
Writing Double: Women's Literary Partnerships, Cornell 1999
The Appropriated Voice: Narrative Authority in Conrad, Forster, and Woolf, Michigan 1990
"Posthumous Was A Woman: World War I Memorials and Woolf's Dead Poet's Society," in Woolf Studies Annual 16 (2010), 45-69
"Mediumship, Automatism and Modernist Authorship," in Gender in Modernism: New Geographies, Complex Intersections, ed. Bonnie Kime Scott, Illinois 2007, 623-73
"Of Mimicry and English Men: E. M. Forster and the Performance of Masculinity," in A Passage to India, ed. Tony Davies and Nigel Wood, Theory in Practice Series, Open University Press 1994, 90-120
"Mary Shelley, Frankenstein, and the Spectacle of Masculinity," in PMLA 108 (1993), 253-67
"Guerrilla in Petticoats or Sans-culotte? Virginia Woolf and the Future of Feminist Criticism," in diacritics 21 (1991), 11-29
"The Pleasures of Submission: Jane Eyre and the Production of the Text," in ELH 58 (1991), 195-213
Forthcoming Publications
"The Names of the Dead: 'Shot at Dawn' and the Politics of Remembrance," in The Great War: From Memory to History, ed. Kellen Kurschinski et al (Wilfrid Laurier UP, 2015)
"Writing Modern Deaths: Women, War, and the View from the Home Front" in The History of British Women's Writing, 1880-1920, ed. Holly Laird (Palgrave Macmillan, 2016).
Relevant Work Experience
Madness, Marriage, and Monstrosity: The Woman Reader, the Woman Writer, and the Nineteenth-Century Novel (fall 2015)
The Construction of Authorship (fall 2015)
Authors, Editors, and the Literary Marketplace (spring 2015)
Nobel Prize Literature (spring 2015)
The Great War Revisited (fall 2015)
WWI and the Culture of Memory (fall 2015)
Twentieth Century British Novel (spring 2014)
Honors
Mellon Faculty Fellowship, University of Rochester
Editorial Board, NOVEL: A Forum on Fiction
Executive Committee, Association of Departments of English