Overview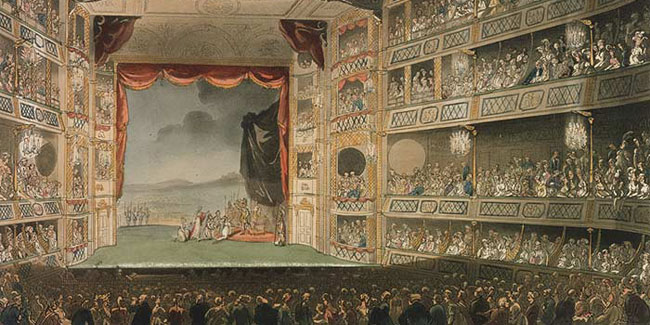 English 252: Theater in England. Scheduled for December 27, 2023 through January 7, 2024.  The course is restricted to 15 students and carries four credits. Students will see approximately 20 plays.
In recent years we have seen distinguished productions such as:
Patrick Stewart and David Tennant in Hamlet
Derek Jacobi in Twelfth Night
Michael Gambon and David Bradley in Pinter's No Man's Land
Ralph Fiennes and Clare Higgins in Oedipus
Mark Rylance in Jerusalem
Eddie Redmayne in Richard II
James Corden in One Man, Two Guvnors
August: Osage County
Matilda the Musical
Family Reunion, by T.S. Eliot.
 We always see several world premiers, and in years past have seen, David Hare's Gethsemane, Marina Carr's The Cordelia Dream, Zorro the Musical, Emma Rice's Don John, and, this year The Orphan of Zhao, sometimes referred to as "The Chinese Hamlet." 
Experiencing in London
There will be ample time to do and see much besides plays. In the past students have:
Seen free music performances at St. Martin-in-the-Field
Attend services at Westminster Abbey
Sit in the choir in the Queen's scholars' pews
Visited the cultural sites like the Royal Academy of Art, the Courtauld Institute, the London Museum, and the Museum of Natural History
Seen historical sites like the Tower, Dickens' House, Parliament, and the Inns of Court.
Students can use one of the many public transportation options to get around the city. For more suggestions about what to do in London check out the London site seeing page. 
Accommodations, Travel, and Fees
We will stay at the Harlingford Hotel, 61-63 Cartwright Gardens, a couple of blocks from the British Museum and the new British Library. The fee will be $2,850.00, which includes tickets to all plays and housing.
Students must obtain passports and make their own travel arrangements to and from London.
Applying
Submit a completed application form to Katherine Mannheimer at katherine.mannheimer@rochester.edu. You need permission of the instructor to register.
Learn about Past Trips
To learn more about what students have seen in previous years, various aspects of the seminar are available on this website — the archive of syllabuses, student journals, information about the Harlingford Hotel, in Bloomsbury, where we always stay, and student photos of the London Theatre scene in general.