What's it like working as a market research analyst?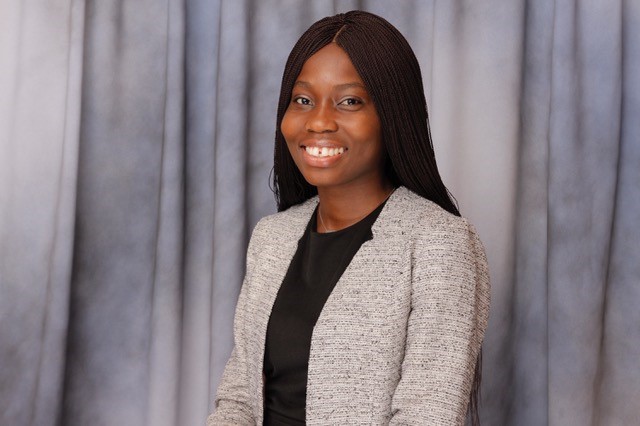 Name: Eyram Adedze
Graduation date: May 2017
Major: Economics
What is your current position?
My current position is in a Market Research and Analysis role at Prudential.
What have you done since leaving Rochester?
After graduating, I got accepted into a one year fellowship program at Prudential Financial. During my rotation, I had the opportunity to work with impact investing and finance team in international insurance. I transitioned into a full time position in the Insights and Analytics team as a Market Research Analyst. 
What is the nature of your work?
My work is very dynamic as I get the opportunity to work on different projects. News changes every day so there is always something new to learn about our global competitors and insurance market trends. My team supports the Marketing and Strategy group in international insurance and also provides support to other functions. My work is not only research based but also requires the application of various concepts and knowledge to provide insights and recommendations.
What does a typical day consist of? What do you do? When do you start? How late do you work?
A typical day consists of meetings with my team members on project status updates. Some of my Business As Usual tasks involve preparing weekly competitors and market trends reports, updating operation reports for our international markets, amongst other tasks. I also conduct adhoc research and analysis for different stakeholders within the international insurance division. In terms of work hours, I mostly start work at 8:30am and leave around 6pm. 
What's the best way of learning more about the work you do?
My role falls under the competitive intelligence function. The SCIP.org website provides resources explaining the competitive intelligence function across industries. 
Have you found that the training you received as an undergraduate has prepared you well for the demands of the workplace?
Yes, it surely has. The training during my undergrad has taught me to manage multiple tasks at work. I am also building on my research and analytical skills which I developed during my undergrad.
Looking back at your undergraduate days at Rochester, what courses or activities were particularly valuable for your current position?
Honestly, I believe all my courses and extra curricular activities have been very valuable. In my current role, I utilize a lot of the micro and macroeconomic concepts in my work as I apply the concepts in my research and analysis. The research methodology knowledge in my econometrics and statistics courses have also been instrumental in analyzing data. My leadership roles as Residential Assistant and President of the Pan African Student Association during my undergrad have enabled me to be an effective team player and also develop good interpersonal as well as public speaking skills. 
The Rochester Curriculum provided learning opportunities in fields other than your major.  Have you found this broader educational experience to be valuable?
Yes! I double majored in Economics and Psychology. These two majors have been particularly helpful as I apply them in my daily work and life.
In retrospect, were there things you wish you did more of?
I wish I took part in more research work and interacted more with graduate students at Rochester.
What do you think is the next logical career step for you?
My next logical will be to gain more work experience and apply to business school in the next 2-3 years.
Is there anything that you would like to advise our majors today about their future?
Continue to build your network because you never know who might lead you to your next job opportunity or provide you with connections that might be helpful. Be intentional while building these connections and keep in touch with them periodically. Also, always put into writing your short and long term goals and share with your peers and/or mentors (if you have any). I find sharing my goals with others to be extremely helpful as it keeps me accountable and encourages me to work towards these goals. These goals might change from time to time and that is completely fine. Lastly, hard skills are important but soft skills are extremely important as well. Continue to develop your soft skills because they will help you a lot as you navigate your career and build on your leadership skills.