What's it like to work for an economic consulting firm?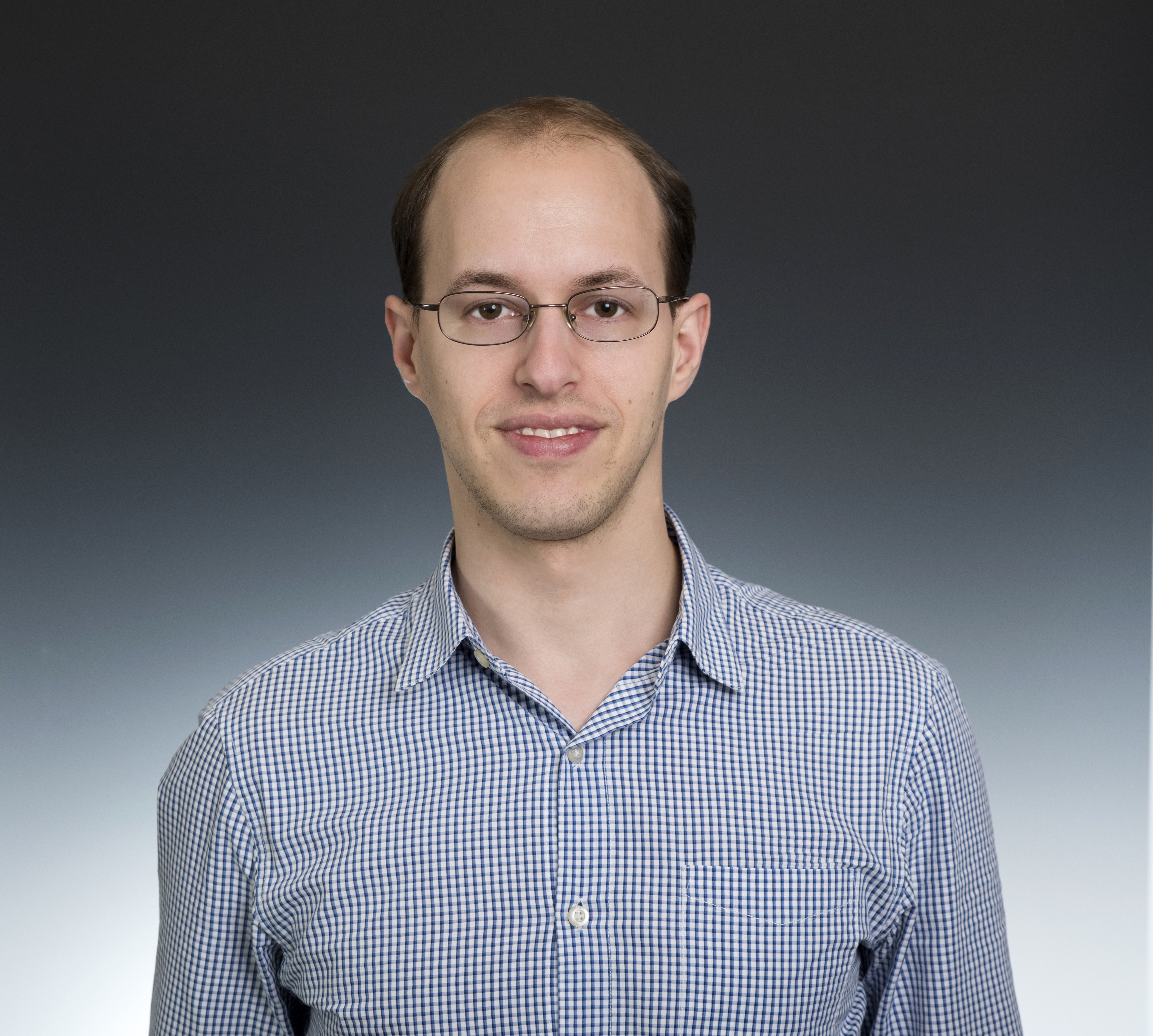 Name: Michael Dymond
Graduation date: May 2013
Major: Economics

What have you done since leaving Rochester?
I started my career with Analysis Group, where I worked for over four years. I then moved over to S&P Global (better known as Standard & Poor's) where, under the firm's Chief Energy Economist, I help forecast oil prices & production.
What is the nature of your work?
Analysis Group is an economic consulting firm. Our work involves supporting academic economists from business schools and economic departments (and academics in closely related fields including finance, marketing, and accounting) in estimates of damages in complex corporate litigation. In any large litigation, there are lawyers who argue that their party should win the lawsuit, and then there were people like me who conducted estimates of damages to determine what a party should receive (or pay) if they won (or lost) the lawsuit.
At S&P, my division of about 100 people forecasts commodity prices, supply, and demand under the company's Chief Energy Economist. My specific team forecasts global oil production, which helps inform an oil price forecast. We publish a monthly report with our views, forecasts, and commentary on commodities markets.
What does a typical day consist of? What do you do? When do you start? How late do you work?
At Analysis Group, there was no typical day. As a general matter though, the job was highly academic and involved lots of empirical analysis. On some days I would clean data and conduct analysis (regressions, summary stats, trends) in software such as SAS or STATA. On other days I would review documents such as company financial reports (i.e. annual financials such as 10-K's, company debt agreements, etc.) or a company's internal documents. We would often conduct very detailed and systematic reviews of materials, which gave me a nice opportunity to get really familiar with a company or industry. Other tasks included learning about an industry generally, building simple or complex financial models, and writing memos to assist the academic economist we were working with in preparing for their trial testimony. But every day was different and depended entirely on the case I was working on (which changed every several months). Also, all of the work was in teams, so there were lots of calls and meetings to synchronize everyone, plan what we were going to do, debate strategies and discuss our work. I loved the job, but the downside was the hours. I would start around 9 AM, but the hours varied a lot. Some days I was in the office with everyone else until midnight. Regularly I was in the office until 7 or 8 PM or later. I was okay with this schedule because when I was between cases or had a light day, I could leave early, come in late, and otherwise make my own schedule.
At S&P my job is a bit more "typical", since it doesn't vary based on a case. Generally, the hours are pretty stable. I'm in at 9 and out by 6. I am responsible for updating our Asia Pacific and some Middle East oil production forecasts. We have long-standing forecasts for oil production in these regions, and my job is to follow news and data releases for these areas and figure out whether this information should cause us to modify our forecasts. I also generally read and write a lot about the oil industry, which culminates in short reports every once in a while with updates on oil market events and how those events impact our views on oil prices. My belief going into the role was that it would be highly quantitative because of the forecasting component, but I should note that this is not as true as I expected. My job is to modify our forecasts directionally, but precision in forecasting is tough, so we don't do tons of regression, stats, and other quantitative analysis (as I had thought we would).
What's the best way of learning more about the work you do?
Speaking to people doing that job! In my experience, its difficult to grasp what a job entails and what the day to day looks like without talking to people in that job. Also, for nearly any job, there will be at least some publicly available materials or documents that will give you a sense of what the work from that job culminates in. Read these if you can. For example, if you poke around you can track down expert reports and court rulings from cases economic consulting firms such as Analysis Group were involved in. Or likewise, you can find some reports on commodities markets issued by firms like S&P. Speaking to people in those jobs or in that industry will help you find these materials.
Have you found that the training your received as an undergraduate has prepared you well for the demands of the workplace?
Yes! I self-selected into (and had some luck too) a very academic environment that was filled with tons of economists at Analysis Group. My training at Rochester was directly applicable to my work. More importantly, my training at Rochester taught me how to think and work through problems generally, which was very helpful.
Looking back at your undergraduate days at Rochester, what courses or activities were particularly valuable for your current position?
Econometrics – it comes up a lot (in the fields I work in) and without it, its like people are speaking a different language. I took a lot of applied economics courses (labor, environmental, money & banking, sports), which has been helpful for me because it helped expose me to ideas across lots of different areas and helped me refine my abilities in economics, as it applies to private sector jobs. I also wrote a senior thesis which I found was (1) great training because in a sense it resembles working on a project in the workplace; (2) it nominally gave me an area of expertise, which helps me stand out if something in that area comes up at work; and (3) made me just a bit more interesting as a person.
The Rochester Curriculum provided learning opportunities in fields other than your major. Have you found this broader educational experience to be valuable?
I spent most of my time in the economics department! I found something I loved and stuck with it. For me the Rochester curriculum was great because I could specialize in something that I knew I would do forever. So I didn't really get the broader educational experience, but for me that was okay and was exactly what I wanted.
In retrospect, were there things you wish you did more of?
I wish I had spent an hour or two at some point thinking about what type of graduate school I might later pursue. I spent zero time on this, and while it doesn't limit my opportunities today, at the margin it may have been helpful. For example, I flirted briefly with the idea of getting a PhD in economics recently, but its clear to me I don't have the math background to be successful in most traditional PhD programs. I'm not sure having thought about this in undergrad would have changed any decisions I made, but it would have made me more aware of steps I would have needed to take to accomplish a certain goal. On the flipside, for people who think an MBA might be in the cards for them 4-5 years down the line, taking the MBA admissions standardized test (the GMAT) as a senior or in your first year out of undergrad is a really good idea (you'll never be better at taking tests!). I took this test after 5 years of being in the workforce, and though I ended up doing really well, it was not without lots of struggles.
What do you think is the next logical career step for you?
I'm going to get my MBA next (starting summer 2019), though I am not sure where yet. I loved consulting, and specifically econ consulting, and an MBA (or PhD or other related advanced degree) is all but a requirement for this and related fields. I think for lots of people in my age bucket (4-6 years in the workforce), this is when people go off to get grad degrees. I never treated a grad degree as a foregone conclusion, but once I realized it was the pathway to what I wanted next, that's when I made the leap to apply.
Is there anything that you would like to advise our majors today about their future?
Find something you love (industry, academic area, etc.) and do that. Working at a job that you don't like is terrible, and no paycheck amount will change that. Think about who you'll be surrounded by at a company and whether they'll invest time in you, and whether you want to spend 8-10 hours a day with them. This is more applicable later on, after a few years in the workforce, but don't chase titles or "shiny" jobs that seem appealing, do your best to really understand the day to day and whether it's the right fit for you. And take advantage of everything in Rochester's econ dept.! It's among the best econ dept.'s in the world and the training you can get there is incredible