In the Media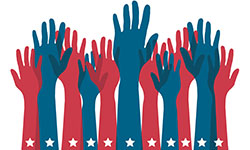 Gamm, Helmke and Johnson Discuss 2022 Midterms
Democracy Center Faculty Affiliates Gerald Gamm and Gretchen Helmke and Professor of Political Science James Johnson featured in a University of Rochester News Center discussion about the 2022 U.S. Midterm Elections and the state of U.S. Democracy.  Drawing on cutting-edge research in political science, and each of their distinct perspectives on the subject, Gamm, Helmke and Johnson clarified the stakes of the 2022 elections for U.S. Democracy and explained their historical and global context.
Read the Discussion Here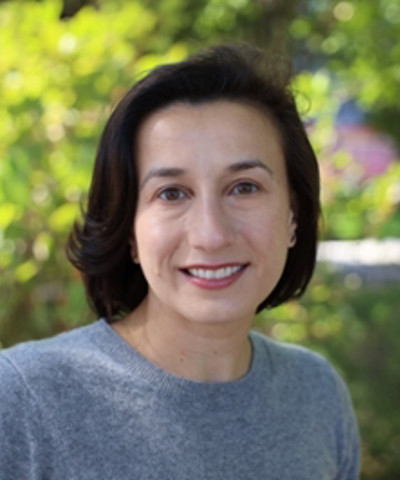 Minority Voting After the Shelby Decision
Democracy Center Faculty Affiliate Mayya Komisarchik recently appeared on the Not Another Politics Podcast to discuss the effects of the recent U.S. Supreme Court Shelby decision, which weakened provisions of the Voting Rights Act, on voter turnout in communities of color.  Professor Komisarchik discussed findings from her working paper "Throwing Away the Umbrella: Minority Voting after the Supreme Court's Shelby Decision," which investigates the effects of Shelby on Black and Hispanic voter registration and the mechanisms driving those effects.
Listen to the podcast here.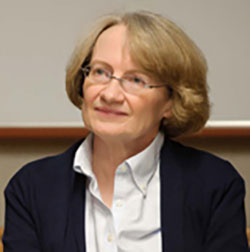 Awards Recognize Lynda Powell
Democracy Center Faculty Affiliate Lynda Powell's has been recognized by multiple awards during the past year.  Her paper "Measuring Representation: Estimating Common Space Measures of Constituency, Voter and Legislator Ideology for congress and State Legislative Districts," won the 2022 Patrick J. Fett Award for the best paper on the scientific study of Congress and the presidency from the Midwest Political Science Association.  Dr. Powell also won the American Political Science Association's Career Achievement Award for significant lifetime contributions to the study of politics and public policies in the American States.  Finally, Dr. Powell is the 2022 recipient of the American Political Science Association Legislative Studies Section Barbara Sinclair Legacy Award, which recognizes a scholar who has contributed a lifetime of significant scholarship to the study of legislative politics.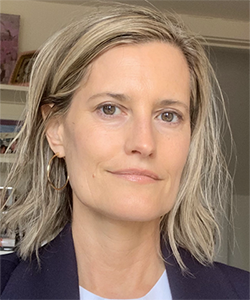 Threats to Judicial Independence
Democracy Center Faculty Director Gretchen Helmke was quoted in an Associated Press story about threats of violence against federal judges by supporters of former president Trump.
Helmke explained that "[a] popularly elected leader targeting a judiciary is often one early indicator of democratic erosion." She also warned that public trust in the judiciary is a pre-condition for judicial independence, and pointed to examples of weak democracies where a lack of public confidence in courts has enabled politicians to manipulate the judicial process and undermine the rule of law.
Read the full story here.