Overview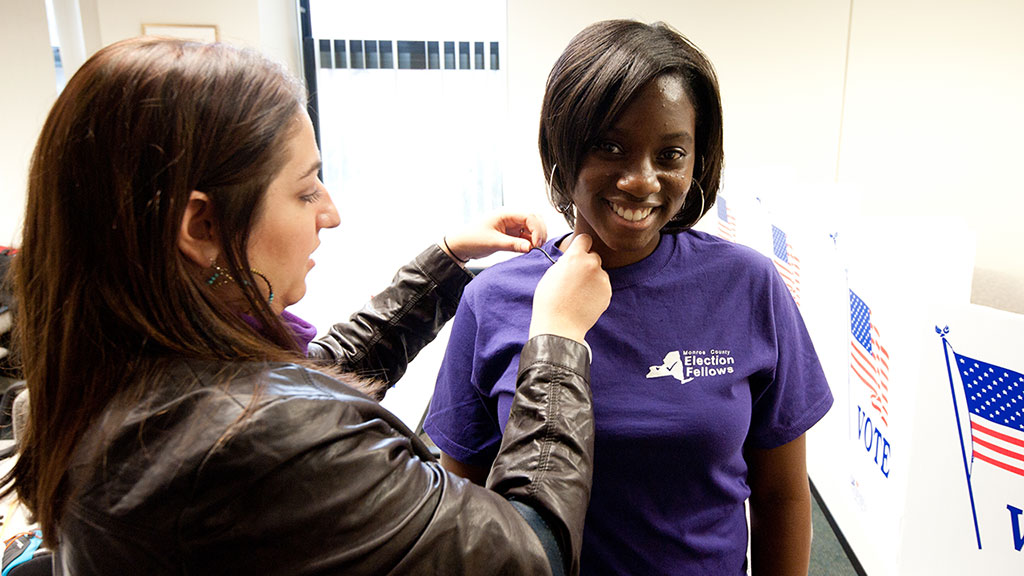 Connecting Communities
During its inaugural year, the Democracy Center is exploring ways to connect students, faculty, alumni and members of the public to debate the most important questions about democracy and discuss opportunities to contribute to its vitality.
If you are a civic organization or governmental institution interested in collaborating to develop programs that strengthen democracy or interested in connecting with University of Rochester student interns, get in touch with us!
If you are a University of Rochester undergraduate interested in learning how to strengthen democracy through an internship, check out our Civic Genius Internship.