Civic Genius Internship
"The nation blest above all nations is she in whom the civic genius of the people does the saving day by day... by speaking, writing, voting reasonably; by smiting corruption swiftly; by good temper between parties; by the people knowing true men when they see them, and preferring them as leaders to rabid partisans or empty quacks."

—Union Army veteran Robert Gould Shaw; Excerpt from a speech given in Boston, MA, 1897.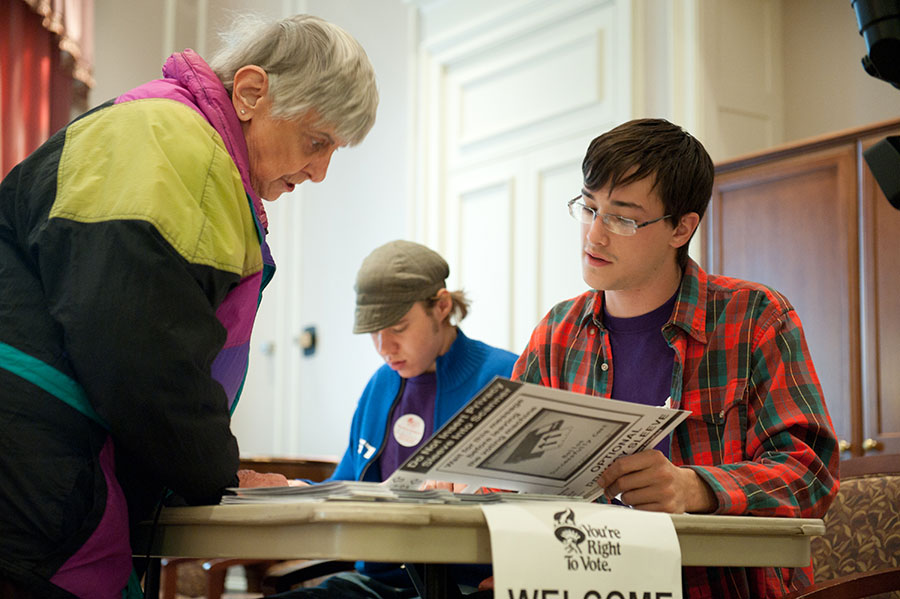 Civic Genius Internship
In partnership with Rochester-based organization Civic Genius, the Democracy Center offers academic internships to University of Rochester undergraduates who want hands-on experience developing the civic capacity needed for a thriving democracy.
Interns work directly with Civic Genius leadership to produce multi-media resources that help citizens understand how U.S. government institutions function and how to turn that understanding into effective action.  They also assist in the planning and implementation of Civic Genius's unique "It's Your America" events, which convene citizens for productive discussions across differences about pressing public policy challenges.
If you are a University of Rochester undergraduate interested in the Civic Genius internship, contact Democracy Center Associate Director Stu Jordan to learn more.