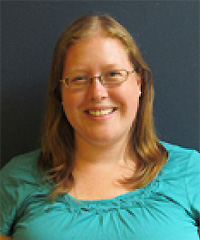 Krista Wentworth
University of Rochester, BA in Psychology and Religion, Minor in Anthropology, 2010
University of Luxembourg, PhD, 2015
Current Occupation: Education Program Manager for a Non-profit Organization
Current Residence: Pittsburgh, Pennsylvania, USA
Study Abroad Experience:
 Location: Auckland, New Zealand
 Duration: 1 semester
In retrospect, what do you wish you had known before starting your study abroad experience?
I wish that I had known what an amazing experience it was going to be! I would have tried to stay longer, or perhaps do another semester in another location. I thought that by the end of the semester I'd be ready to go back home, but I sure wasn't!
Beyond the academic work, how did you engage with your new "community" and culture while you were away from Rochester?
Since I chose to study in an English speaking country, I was able to live and study with the locals. While there were other students there studying abroad who I could reach out to if I was having trouble adjusting, I spent most of my time either traveling the country or with the Kiwis. I tagged along when they returned home for the holidays and took advantage of all of the immersion opportunities the program offered.
What do you do now and why did you choose this career?
I now work for a large non-profit organization as an Education Program Manager. I went in this direction because I wanted to work in a role that would positively impact a large number of young people. I enjoy working with the schools and helping businesses and community members get involved and give back.
What skills, tools, or knowledge gained from studying abroad do you draw on since graduation?
When I left for New Zealand, I literally didn't know another person in an entire hemisphere. You really learn a lot about yourself when you step outside your comfort zone like that. I learned how to be more independent, how to reach out for help when I needed it, and how to communicate and collaborate with people with all sorts of backgrounds. The skills I gained and self-knowledge I acquired while studying abroad have been crucial post-graduation.
What advice do you have for current students contemplating studying abroad?
I know the idea of studying abroad can be intimidating, especially when you have so many other things you want to do while you're in college. But, I'd urge any college student not to hesitate and take the chance. You'll learn more about yourself, and the world around you, then you'd ever think possible. It's an amazing opportunity to completely immerse yourself in another culture, one you might not have again after college.