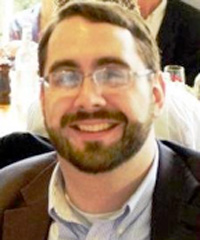 Jeffrey Ellsworth
University of Rochester, MA in History and Religion
Dickinson School of Law of Pennsylvania, JD
University of Luxembourg, PhD, 2015
Current Occupation: Chercheur en formation doctorale at University of Luxembourg
Current Residence: Luxembourg City, Luxembourg
How did you choose your major(s)?
I chose my majors based off what I enjoyed.  Do what you are passionate about and life will be fun, and, I believe, it increases the likelihood of your success.  I also wanted to learn more about people and having knowledge of history and belief systems makes people much more understandable.
What are some specific skills students should develop during an internship?
People skills, organizational abilities, time management and adaptability are all crucial and highly transferable.  It is astonishing how many people lack those abilities and how significantly they can alter the quality of a person's work.
What is your opinion regarding graduate school vs. working right after graduation? 
I went directly to graduate school and it has worked out well for me.  Although, my law school classmates who were students returning from the working world were often more focused and driven than my classmates who went directly from undergrad.  I think it comes down to the question: have you figured out what you want to do? 
What was your first job after graduation? What college experiences prepared or qualified you for that position?
I worked as an Assistant Public Defender doing a combination of family law and criminal defense.  Well, law school was significant in regards to being qualified and prepared, but Rochester certainly helped improve my critical reading and reasoning skills which were vital.
What do you do now and why did you choose this career? Where would you like to be in five years?
At present, I am working towards completing my PhD in law specializing in legal theory.  I developed an interest in philosophy first at Rochester and then specifically in legal theory at law school and have been following that road ever since.  In five years I hope to be teaching legal theory at a law school somewhere.