History of the Department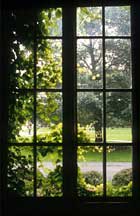 The first PhD in Psychology at the University of Rochester was awarded in 1937, though Psychology as a discipline had been taught in the Department of Belles Lettres and Moral and Intellectual Philosophy since the founding of the University in 1850. Graduate courses in psychology were introduced in 1896 as part of a general MA program. Following the appointment of the first instructor trained in psychology in 1916, the department was divided into the departments of philosophy, and psychology and education. Psychology became a separate department in 1936 and entered a period of growth. A diversified department evolved as clinical psychology, social psychology, and human engineering were added to the curriculum, augmenting the existing programs in physiological and experimental psychology.
In early 1974, the Psychology Department moved to Meliora Hall, a building of 117,000 square feet designed specifically for its needs. Meliora provides offices for faculty, graduate students, administrative and technical staff; generous research facilities and class and seminar rooms.
In spring 1995, the Department of Psychology divided into the Department of Clinical and Social Sciences in Psychology and the Department of Brain and Cognitive Sciences. The Department of Clinical and Social Sciences in Psychology focuses on social psychology, clinical psychology, personality, motivation, and developmental psychology. The Department of Brain and Cognitive Sciences focuses on perception, actions, reasoning, language, and the development of these abilities.