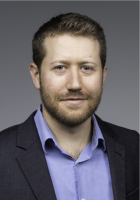 Dan Alexander
Assistant Professor of Political Science

---
Office Hours:
By appointment only
Wednesday 10:30 a.m.-noon
via calendly or email
---
Profile:
PhD, University of Chicago Harris School of Public Policy, 2017. American political institutions, political economy, vote buying, electoral accountability, formal models of contests. Dan Alexander's research focuses on electoral and redistributive politics as well as the political economy of food policy. Current projects examine a model of the manipulation of political appointees' beliefs by career civil servants and the electoral roots of political polarization. His work has been published in the Journal of Politics, Games and Economic Behavior, and International Studies Quarterly.
---