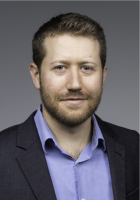 Dan Alexander
Assistant Professor of Political Science

Meet over Zoom
585-275-4291
---
Office Hours:
Mon 12:30pm - 2:00pm
Tue 12:30pm - 2:00pm
---
Profile:
PhD, University of Chicago Harris School of Public Policy, 2017. American political institutions, political economy, vote buying, accountability, models of contests. The University of Chicago, 2017. U.S. politics, formal theory. Dan Alexander's research focuses on electoral and redistributive politics as well as the political economy of food policy. Current projects examine the strategic logic underlying late budgets and the relationship between campaign spending and lobbying. His work has been published in the Journal of Politics and International Studies Quarterly.
---