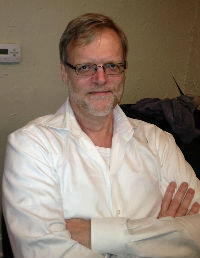 ---
Office Hours:
By class
106: Thur 1:00pm-2:00pm
278: Thur 2:00pm-3:00pm
---
Profile:
PhD, Chicago, 1995. International relations, conflict, qualitative and historical research. His current major research revolves around territory, borders and homelands; in a nutshell: why are people willing to fight and die for this, but not that piece of territory? His previous research examined the role of leaders in war termination and war initiation. His book War and Punishment was published by Princeton University Press (2000); his second book Leaders and International Conflict (co-authored with Giacomo Chiozza and published by Cambridge University Press, 2011), won the Joseph S. Lepgold Prize as the Best Book in International Relations published in 2011. Other publications have appeared in the American Political Science Review, the American Journal of Political Science, the Journal of Politics, International Organization, the Journal of Conflict Resolution and the Journal of Peace Research. Teaches courses on international relations, with an emphasis on conflict, and international relations history.
---