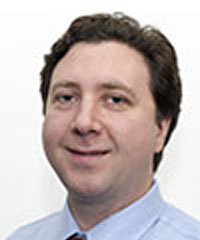 Mark Kraszewski
DMA, Eastman School of Music
1-341 Dewey Hall
(585) 275-8340
Fax: (585) 273-5337
mark.kraszewski@rochester.edu
Office Hours: By appointment
---
Biography
Mark Kraszewski received his Doctor of Musical Arts degree in Saxophone Performance and Literature with a minor in Jazz Studies from the Eastman School of Music of the University of Rochester.  He also received his Master's degree and Bachelor's with High Distinction from the Eastman School.  Prior to his appointment at the University of Rochester he taught saxophone at Cornell University. He has also taught saxophone and clarinet at the Eastman Community Music School and the Hochstein School of Music.
Dr. Kraszewski has given lecture recitals at various conferences including the North American Saxophone Alliance biennial national conference and the International Saxophone Symposium on topics ranging from John Coltrane's modal period to rhythm and blues saxophone style. He has also given performances and master classes at many schools and colleges, including Hobart and William Smith Colleges, and Cornell University.
Dr. Kraszewski won first place in a Concerto Competition at the Eastman School of Music in 2007, performing as soloist with Eastman Philharmonia. Active as a chamber musician, he is a member of the Vertex Saxophone Quartet. He performed with the Eastman Wind Ensemble during its 2004 Asia Tour, traveling to Japan, Taiwan and Macau, and he appears on the ensemble's recording Danzante on Summit Records.