Annual Two Icons Lecture ft. Zanele Muholi
Annual Two Icons Lecture ft. Zanele Muholi
Thursday, September 28, 2017
5 p.m. - 6:15 p.m.
Humanities Center, Conference Room D
Lecture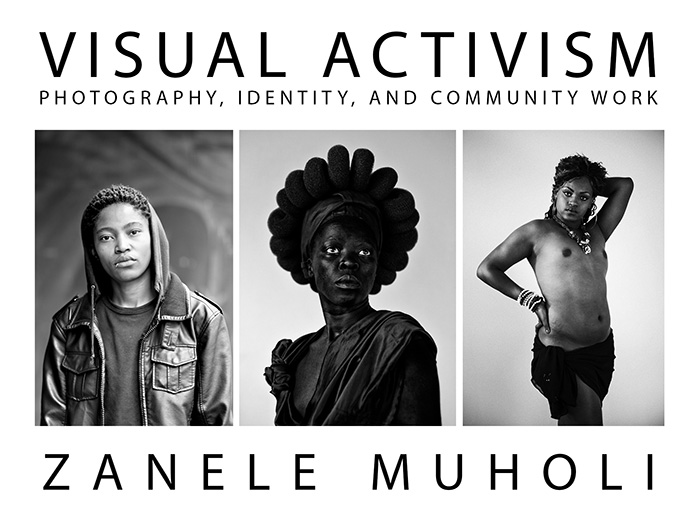 Join the Frederick Douglass and Susan B. Anthony Institutes for the 2017 Two Icons Lecture, an annual talk focusing on intersections of race and gender. 
This year we will be joined by Zanele Muholi, a South African photographer focusing on queer South African experiences and identities as well as representations of black bodies. During her talk she will focus on activism in her "Faces and Phases" project, her personal involvement in her "Somnyama Ngonyama" body of work, and her participation in public community activism.
The Humanities Center is located on the second floor of Rush Rhees Library. The talk will be followed by a reception with refreshments, and one of Muholi's books will be available for purcha
se. Free parking is available in Library Lot.

Read an interview with Muholi about "Somnyama Ngonyama" here. 
About Muholi 
Zanele Muholi is a South African artist and visual activist. For over a decade she has documented black lesbian, gay, bisexual, transgender and intersex people's lives in various townships in South Africa. Responding to the continuing discrimination and violence faced by LGBTQI communities, in 2006 Muholi embarked on an ongoing project, Faces and Phases, in which she depicts black lesbian and transgender individuals. These arresting portraits are part of Muholi's contribution towards a more democratic and representative South African queer visual history. Through this positive imagery, Muholi offsets the stigma and negativity attached to queer identity in African society.
Muholi was born in Umlazi, Durban, in 1972, and she lives in Johannesburg. She studied Advanced Photography at the Market Photo Workshop in Newtown, Johannesburg, and in 2009 completed an MFA: Documentary Media at Ryerson University, Toronto. She has won numerous awards including the ICP Infinity Award for Documentary and Photojournalism (2016); Africa'Sout! Courage and Creativity Award (2016); the Outstanding International Alumni Award from Ryerson University (2016); the Fine Prize for an emerging artist at the 2013 Carnegie International; and a Prince Claus Award (2013), among others. 
Solo exhibitions have taken place at institutions including the Mead Art Museum, Amherst; Gallatin Galleries, New York; Open Eye Gallery, Liverpool; Brooklyn Museum, New York; Kulturhistorek Museum, Oslo; Einsteinhaus, Ulm; Schwules Museum, Berlin; and Casa Africa, Las Palmas. Her work is included in the collections of the Boston Museum of Fine Arts; the Brooklyn Museum; the Carnegie Museum of Art; the Guggenheim Museum; the Museum of Modern Art New York; the San Francisco Museum of Art; the Tate Modern, London; the Victoria and Albert Museum, London and others.
this biographical informatio has been retrieved from
here
.