Women Leaders in the Workplace: What We Can Learn from First Ladies
Wednesday, March 7, 2012
4:30 p.m. - 5:30 p.m.
Class of '62 Auditorium (G-9425) at UR Medical Center
Seminar and Networking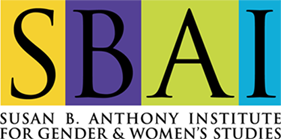 Ann McDaniel, Senior Vice President of The Washington Post, will talk about what women in medicine and science can learn from watching successful and powerful women in politics and business. The seminar is part of the 2011-2012 Diversity Seminar Series sponsored by the School of Medicine and Dentistry Office for Diversity and the Simon School of Business. Seminar is followed by a networking reception. To register, please contact Grace Fuller at grace_fuller@urmc.edu. Faculty, Staff, Residents, and Fellows are all welcome.