Undergraduate Research Conference
Friday, April 20, 2012
9:30 a.m. - 3:45 p.m.
Gamble Room, Rush Rhees Library
Conference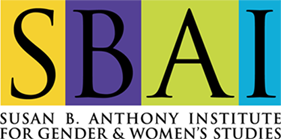 Faculty-nominated students are chosen to share their exceptional work in gender and women's studies (including research papers, final projects, and posters). Winners of the (en)Gendered Juried Art Show, as well as those minors and majors who had an Independent Study or Internship, will also present. The keynote lecture will be given by Jane Roberts on Women, Population, and the U.N. Millennium Development Goals.