Transparent: A Multidisciplinary Symposium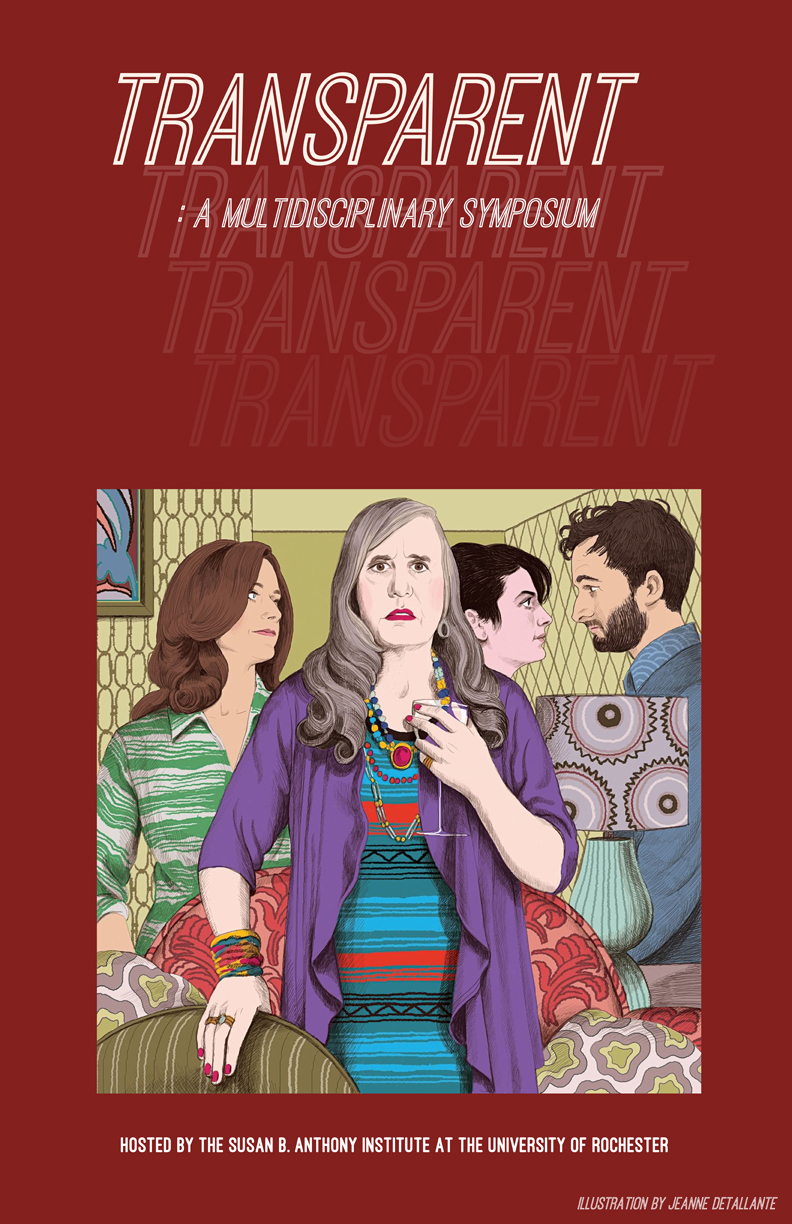 View the Transparent Symposium Livestream and the Livestream archives here! You can download the Livestream app on Facebook to see and participate in comments.

Dubbed by The New Yorker's Emily Nussbaum a "stealth masterpiece," Transparent (Amazon, 2014-2016) captures psychological, social, and historical dynamics of being transgender at precisely the moment that transgender individuals and stories have taken a central place in American mass culture. Simultaneously, Transparent presents the most substantively and recognizably Jewish family in the history of American television. Through flashbacks over the three seasons, the show offers intersecting genealogies of gender and Jewishness, from 1930s Berlin to mid-century American suburban acculturation to contemporary religious experimentation.
This two-day multi-disciplinary symposium brings together scholars, writers, and critics to discuss all things Transparent and engage in dialogues at the nexus of Jewish Studies, Media Studies, Religious Studies and Sexuality & Gender Studies.

The symposium will kick off on with a reading by iconic poet, novelist, performer and art journalist Eileen Myles, and will include discussions with Zackary Drucker (Producer, Transparent), Alexandra Grey (Actor, Transparent), and Rabbi Susan Goldberg (Consultant, Transparent). *ALL EVENTS ARE FREE AND OPEN TO THE PUBLIC*
See the full Transparent Symposium program here
The Transparent Symposium is hosted by the Susan B. Anthony Institute for Gender, Sexuality, and Women's Studies at the University of Rochester in Rochester, NY. There is no fee to attend the symposium. Please be in touch with SBAI with questions.
The Transparent Symposium is cosponsored by:
Jewish Studies
The Humanities Project
American Studies
Film and Media Studies
The Department of Art and Art History
The Department of English
The Department of Religion
The Susan B. Anthony Center
Hotel Suggestions
There are a variety of hotels in Rochester that we recommend to guests coming in from out of town. The Hilton Garden Inn in College Town offers a shuttle that runs regularly to the University of Rochester River Campus, and the Strathallan, Inn on Broadway, and Staybridge Suites are also somewhat near to campus. If you will be without a car during your stay, we suggest staying at the Inn on Broadway or Strathallan during your visit, since they are both in walkable neighborhoods filled with food, books, films, art, and history.