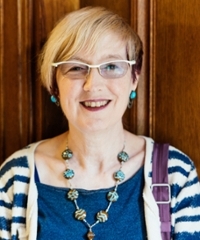 ---
Research Overview
Higley's primary interests lie in northern medieval vernacular language and literature: Old English, Middle English, and Middle Welsh, with an interest in Old and Middle French literature and the cultural interchange within and beyond the medieval British Isles. Her later work in fantasy and science fiction led her to explore medieval and modern notions of magic, machinery, monstrosity, and artifice. Her recent publications investigate the early origins of the werewolf, the medieval concept of the "robot," manifestations throughout time of "simulacra" and artificiality in medieval literature and science fiction—lately, the miniature, invented languages, virtual reality, and the "fairy"—i.e., entities that imitate human realities. Reinventions are of special interest to her: the unknown language (Lingua Ignota) of the 12th century nun (now canonized) Hildegard of Bingen She is working at present on a little-known late Middle English translation of The Tale of Melusine, and is investigating medieval ecocriticism and concepts of Nature.
Research Interests
Medieval vernacular languages and literature of Northern Europe and their interchanges
Film and media studies
Teratology (the study of the monstrous)
Ecocriticism
Selected Publication Covers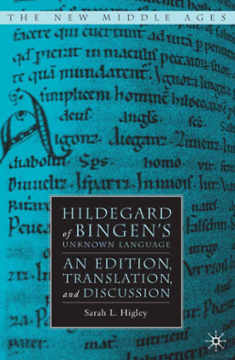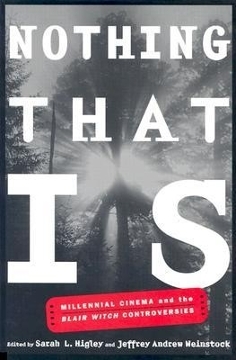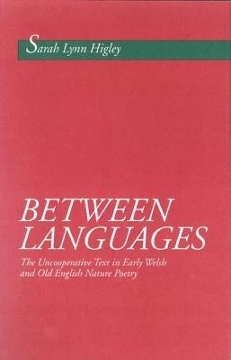 Hildegard of Bingen's Unknown Language: An Edition, Translation, and Discussion, New York: Palgrave Macmillan 2007
Nothing that Is: Millennial Cinema and the Blair Witch Project, co-edited with Jeffrey Weinstock. September 2004
Between Languages: The Uncooperative Text in Early Welsh and Old English Nature Poetry, Pennsylvania State 1993
"David Lowery's The Green Knight: An Ecocinematic Dialogue Between Film and Poem." Medieval Ecocriticisms II (2022): 53-88.
"Human and Non-Human: Writing the Fairy, Reading Melusine." In A Cultural History of the Fairy Tale, ed. Susan Aronstein. London: Bloomsbury, 2021, 89-109.
"For it Acordeth Noght to Kinde: Remediation of John Gower's Confessio Amantis in Machinima." In Accessus: A Journal of Pre-Modern Literature in New Media. 2.1 (2015)
"Thought in Beowulf and Our Perception of It: Interiority, Power, and the Problem of the Revealed Mind," in The Hero Recovered: Essays in Medieval Heroism in Honor of George Clark, ed. Robin Waugh and Jim Weldon, Kalamazoo, MI: Medieval Institute Publications 2010, 23-46
"Finding the Man Under the Skin: Identity, Hybridity, Expulsion, and the Werewolf," in Shadow Walkers: Jacob Grimm's Mythology of the Monstrous, ed. Thomas Shippey, Arizona Center for Medieval and Renaissance Studies 2005
"The Wanton Hand: Reading and Reaching into Bodies and Grammars in Riddle 12," in Naked Before God: Uncovering the Body in Anglo-Saxon England, ed. Benjamin Withers and Jonathan Wilcox, West Virginia 2003, 29-59
"A Taste for Shrinking: Movie Miniatures and the Unreal City," in Camera Obscura 47 (2001/2002), 1-35
"Alien Intellect and the Roboticization of the Scientist," in  Camera Obscura 40-41 (1997), 131-62
"The Spoils of Annwn: Taliesin and Material Poetry," in A Celtic Florilegium: Studies in Memory of Brendan O Hehir, ed. Kathryn A. Klar, Eve E. Sweetser, and Claire Thomas, Celtic Studies Publications 1996, 43-53
"The Lost Parts of Artificial Women," in Bathhouse: A Journal of Hybrid Art 3.1 (2005)
Publications in fiction and poetry magazines
Editor
Nothing That Is: Millennial Cinema and the Blair Witch Controversies

, with Jeffrey Andrew Weinstock, Wayne State 2003
In Progress
The Romance of Partenay: A Middle English Translation of Coudrette's Melusine. (An edition of this anonymous text has not been made for over a hundred years; it is one of two medieval English translations of the long fairytale by two French writers: the prose version by Jean d'Arras and the poetic version by Coudrette.)
Film Work (in "machinima"—or "real time animation")
"The Lover's Confession." Three tales from John Gower's Confessio Amantis, made for the Third International Congress of the John Gower Society, held at the University of Rochester, 2014.
Teaching
Courses in Old English, Middle English, and Middle Welsh language and literature; gender studies, film studies; science fiction studies; creative writing (science fiction and fantasy): "The Monstrous Feminine," "Celtic Studies," "Writing the Fairy."