English Professors Sarah Higley and Jeffrey Tucker featured in "Star Trek's Half-Century Voyage"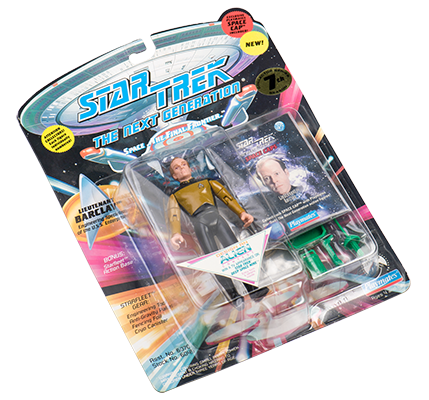 Excerpt from Star Trek's Half-Century Voyage by Karen McCally '02 (PhD) via Atavist, September 4, 2016
"It's a voyage that began 50 years ago, on Thursday evening, September 8, 1966. The television series Star Trek, a western for Cold War America, introduced us to Captain Kirk, Mr. Spock, and the starship Enterprise, inviting us 'to boldly go where no man has gone before.'
The show attracted a small but passionate following in its three-season run. That fan base would grow exponentially in size and influence in the 1970s, as a generation of latchkey kids tuned in to Star Trek reruns, a staple of after-school broadcast lineups. From that decade forward, Star Trek grew as a franchise. Including the television series Star Trek: Discovery, slated for a January 2017 release, the franchise consists of six television series and 13 films, as well as books, magazines, comic books, action figures, games, and other memorabilia.
Rochester faculty and alumni have made important contributions to the show, starting with its iconic theme, the work of composer Alexander Courage '41E.
Reginald Barclay, the awkward, brilliant Next Generation lieutenant whom cohorts derisively nickname 'Broccoli'—before he ends up saving the Enterprise—is the creation of Rochester English professor Sarah Higley."