Tanenbaum Award applications due April 18th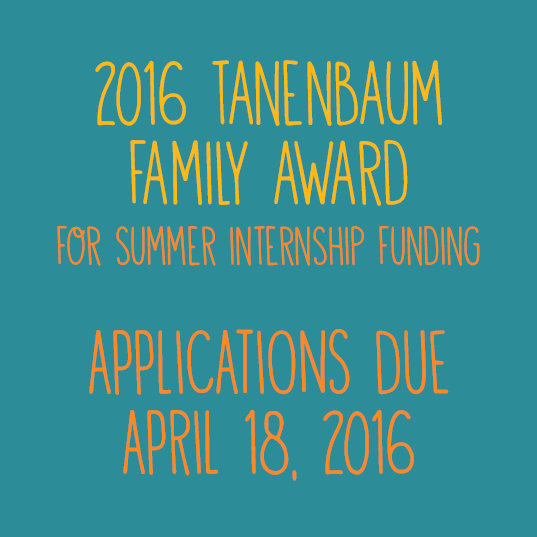 In 2004 University alumnus John Tanenbaum '85 began a funded internship to help English majors subsidize their housing, transportation, and other expenses in a summer independent study. Since 2006 the Tanenbaum Scholarship has helped make internships possible at an academic publishing house in Pittsburgh, a TV production team in Los Angeles, the American Red Cross, and the Legal Aid Society of Rochester. For more information, contact thomas.hahn@rochester.edu.
Applications for summer 2016 are due at 4pm on Monday, April 18th, 2016. Applications may be found here or in the English Department main office, Morey 426.