December 7, 2015
Elizabeth Scheuerman, Class of 2018, Curates Exhibit on Author Maud Casey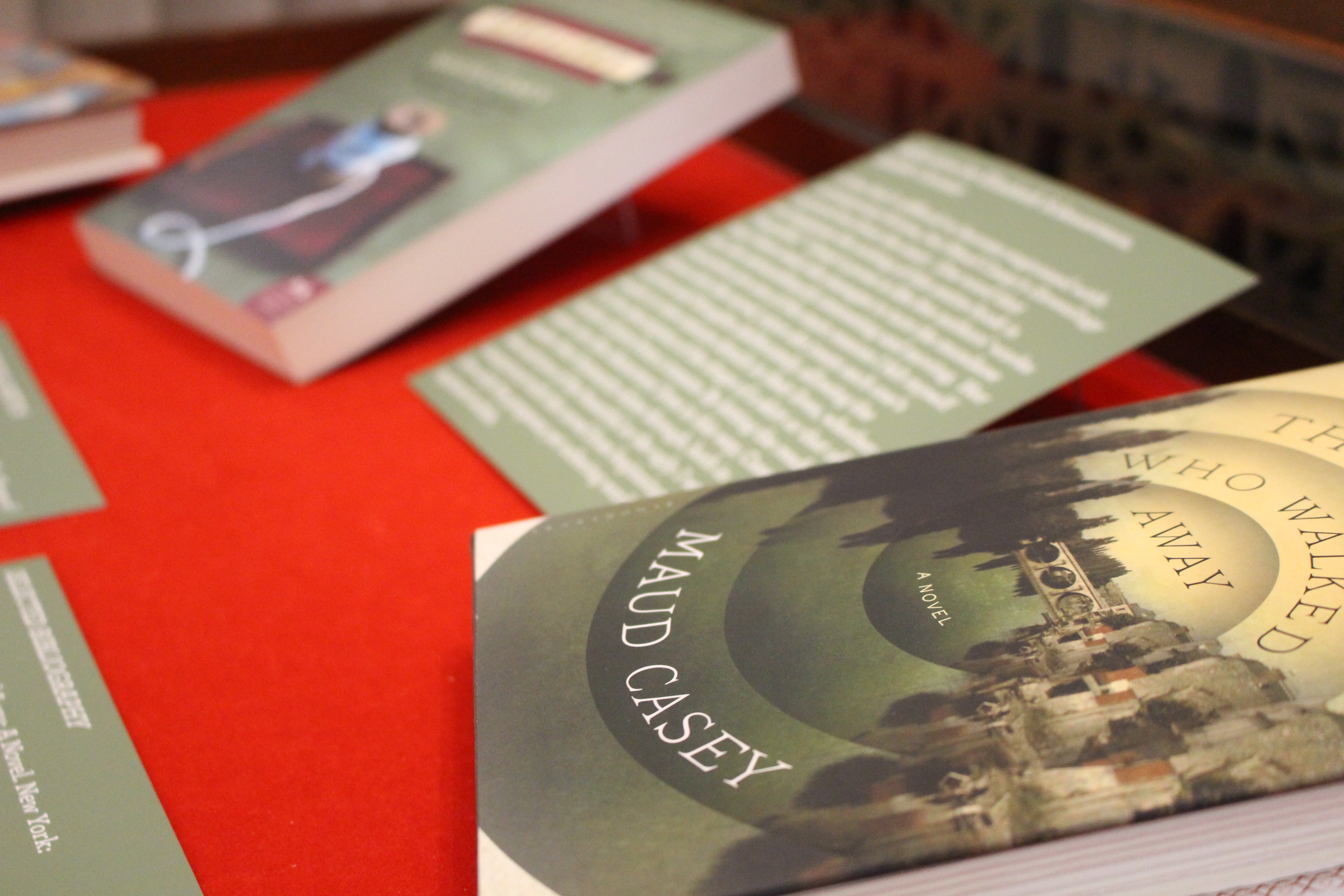 Elizabeth Scheuerman, UR '18 (English: Literature, History, and Art History), in conjunction with Rare Books, Special Collections and Preservation, curated an exhibit on recent Plutzik Reading Series author Maud Casey. The exhibit features Casey's work as well as a reflection by Scheuerman, found below. The exhibit will be viewable through Friday, December 18th, and is located in the hallway just outside Rare Books and Special Collections, Rush Rhees Library 225.
Reflections by Elizabeth Scheuerman, Exhibit Curator
I often find it difficult to become engrossed with contemporary fiction, but Maud Casey's Genealogy captured me from the start.  One word that encompasses the writing of this entire book is "beautiful."  Casey's prose is like few authors' works that I have read; she manages to turn the mundane into the extraordinarily interesting and moving.  Her characters are one of the main reasons I felt myself drawn into the novel, since she treats each one's actions and thoughts deliberately, allowing the reader to view minute details in their lives, whether it's the description of the drape of a skirt or that of a trickle of juice from a tomato. By letting the reader enter into the characters' lives in this way, Casey makes their humanity shine through, both in descriptions of the beautiful or the ugly. I was enraptured with this novel from beginning to end, in love with the gorgeous yet sobering world that was captured within.