Ferrari Humanities Symposia lecture with Lynn Enterline scheduled for April 23rd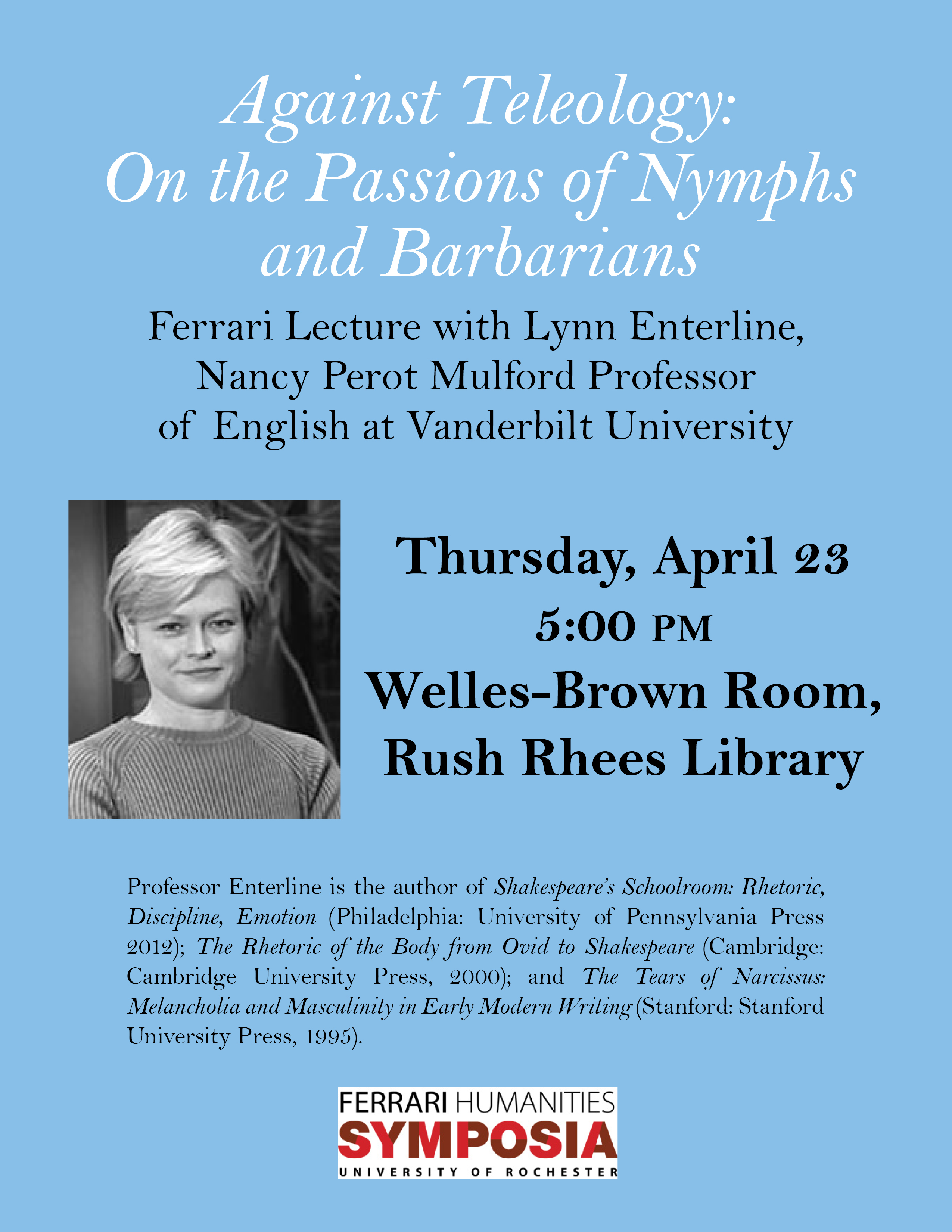 Lynn Enterline, Nancy Perot Mulford Professor of English at Vanderbilt University will present "Against Teleology: On the Passions of Nymphs and Barbarians" on Thursday, April 23rd, at 5:00PM in the Welles-Brown Room.
Professor Enterline is a Renaissance scholar whose current work considers how epic poets criticized, through the impassioned speeches of their female and non-European speakers, the typically nationalistic and civic aims of the genre. She also has written extensively on Renaissance educational practices, love poetry, and drama.