Supritha Rajan accepts 2015 ACLS Fellowship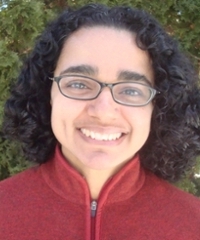 The American Council of Learned Societies (ACLS) Fellowship Program awards fellowships to individual scholars working in the humanities and related social sciences. Institutions and individuals contribute to the ACLS Fellowship Program and its endowment, including The Andrew W. Mellon Foundation, the Ford Foundation, the Rockefeller Foundation, the National Endowment for the Humanities, the William and Flora Hewlett Foundation, the Council's college and university Associates, and former Fellows and individual friends of ACLS.
Professor Rajan received ACLS fellowship funding to support the research and writing of her current book project, Transparent Forms: Thinking, Feeling, and Doing in the Human and Natural Sciences.