English Week 2015 runs April 20–24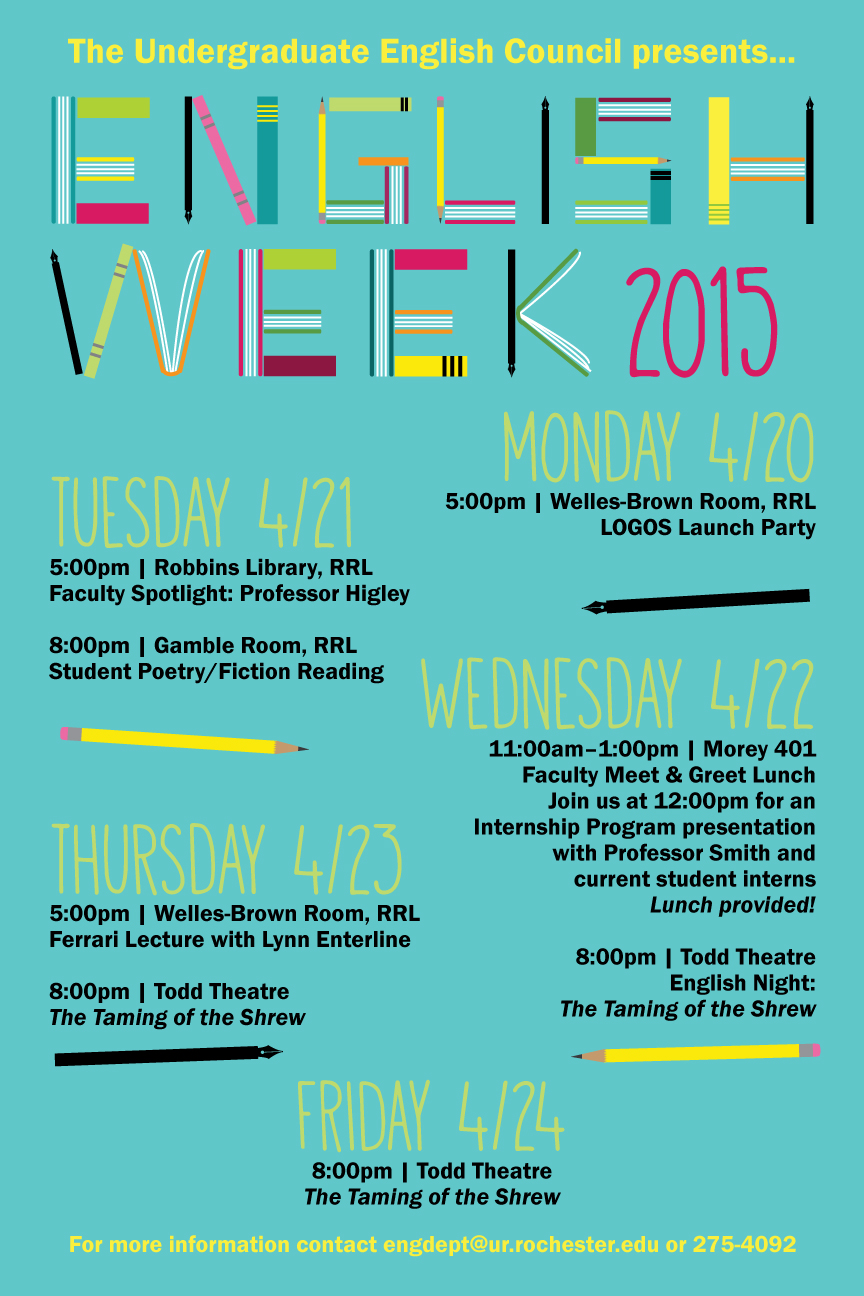 English Week 2015 will run from April 20–24. Events include:
Monday 4/20
LOGOS Launch Party
5:00pm, Welles-Brown Room, RRL
Tuesday 4/21
Faculty Spotlight: Professor Higley
5:00pm, Robbins Library, RRL
Student Poetry/Fiction Reading
8:00pm, Gamble Room, RRL
Wednesday 4/22
Faculty Meet & Greet (lunch provided!)
11:00am–1:00pm, Morey 401
Join us at noon during the Meet & Greet for a special Internship Program presentation with Professor Smith and students currently interning with News 8 WROC-TV and the Red Wings!

English Night: The Taming of the Shrew
8:00pm, Todd Theatre
Get discounted tickets by calling 275-4092 or by mentioning English Night at the box office.
Thursday 4/23
Ferrari Lecture with Lynn Enterline
5:00pm, Welles-Brown Room, RRL
The Taming of the Shrew
8:00pm, Todd Theatre
Friday 4/24
The Taming of the Shrew
8:00pm, Todd Theatre