Shakespeare's The Taming of the Shrew opens April 9th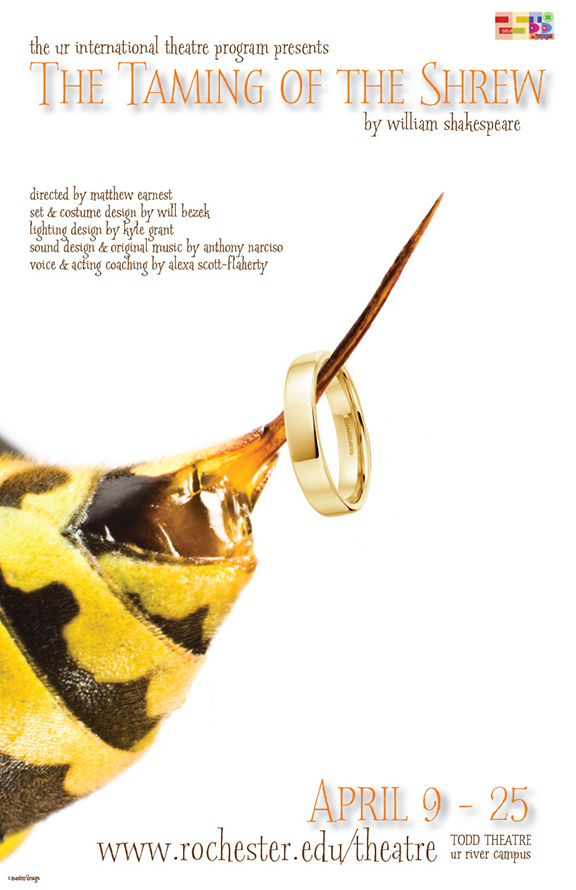 The UR International Theatre Program presents award-winning guest artist, Matthew Earnest's raucous and scintillating production of Shakespeare's brilliant comedy, The Taming of the Shrew. With a largely all-male cast, Earnest's version of play explores and challenges ideas about sex, marriage, identity, social roles, and freedom in revolutionary ways. Performances start on Thursday, April 9 and run through April 25.  English Night (where you can meet the cast, enjoy free refreshments, and get reduced ticket prices if you book through the English Department) is Wednesday, April 22.  Evening performances are at 8pm, with the exception of closing night, April 25, which starts at 7pm. There are 2pm matinees on Sunday, April 12, Saturday, April 18, and Saturday, April 25. 
For detailed show times and information, visit the Todd website at www.rochester.edu/theatre.