David Bleich Wins 2015 CCCC Outstanding Book Award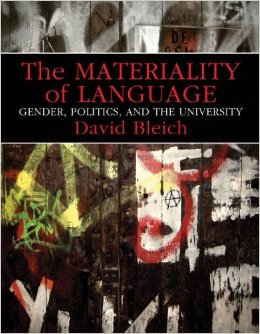 David Bleich, professor of English, has been named recipient of the 2015 Conference on College Composition and Communication Outstanding Book Award in the Monograph category for his book, The Materiality of Language: Gender, Politics, and the University.
This award honors books within the field of composition and rhetoric. Single and multiple authored books, as well as edited volumes, are evaluated for scholarship and research in the areas of pedagogy, practice, history, and theory that make a significant contribution to the profession.
Bleich will be announced as a recipient of the CCCC Outstanding Book Award on March 20, during the 2015 CCCC Annual Convention in Tampa, Florida.
Learn more: "Bleich: Universities need to widen access to language in all its forms" from 2/27/2015 Research Connections