November 5, 2014
Foundation Seeks Student Reaction Statements to Plutzik Series Readings – for a $50 Honorarium, each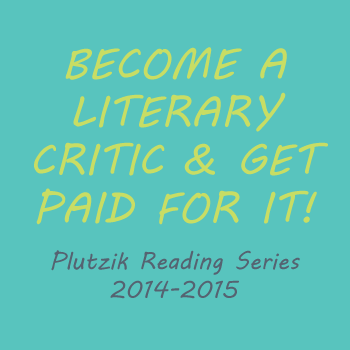 The Plutzik Foundation is offering to pay up to three students a $50 honorarium for selected written reflections on any of the Plutzik Series readings this academic year, beginning with Susan Choi's reading on November 11th, and continuing to Katherine Larson's appearance on January 27th, Stuart Dybek's reading on February 12th, and including Terrance Hayes' reading on April 9th. The foundation seeks students' personal accounts describing the reading from their perspective and giving their thoughts about the impact of the reading. Selected writings will be posted on the Hyam Plutzik /Poet blog, "A Fistful of Words," and will ultimately become part of the permanent collection of the Plutzik Archives, located in Rush Rhees Library.
An example of the kind of writing sought can be found in a piece by UR Alum (2013) Kelsey Burritt's remembrance of poet Ellen Bryant Voigt's appearance on March 5, 2013. Undergraduates and graduate students may submit reflections.
Send any questions, or your draft write-ups to: Jessica Briggs (UR 2010) at: jessicabriggs@gmail.com at the Plutzik Foundation. The Plutzik Foundation would like to receive student reviews by one month following each reading, although deadlines may be somewhat flexible upon consultation with Jessica.
About the Plutzik Reading Series:
The Plutzik Series is now in its 52nd year of programming in the English Department at the University of Rochester. Hyam Plutzik was a poet and professor in the department, in whose name the series was founded, upon his death, in 1962. For more information please visit www.hyamplutzikpoetry.com.