October 16, 2014
What the Butler Saw opens October 16th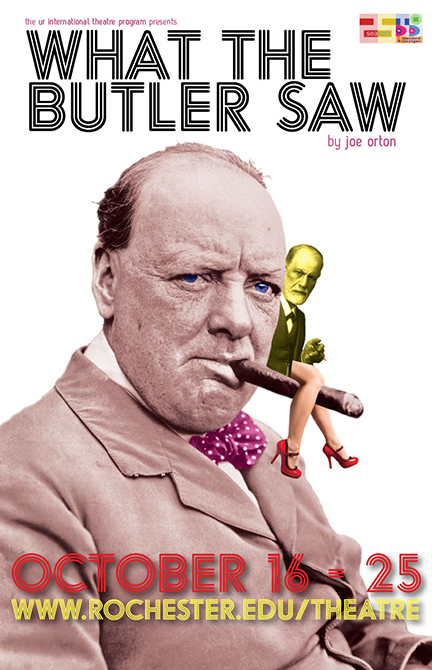 The International Theatre Program's production of What the Butler Saw opens on Thursday, October 16th and will run through October 25th.
"The play is funny but also profound in how it shifts roles and blurs the boundaries of our over-analyzed, psychiatrically dissected sexual and gender politics," said Nigel Maister, the Russell and Ruth Peck Artistic Director of the International Theatre Program. "This work was the first to fuse extreme physical comedy with verbal wit in a way that had not yet been seen in comedy." It was completed less than a month before playwright Joe Orton's death and is considered by many critics his finest work.
In the comedy, a successful psychiatrist attempts to seduce a prospective secretary. Hilarity then ensues when his wife interrupts his advances and his life unravels quickly. It soon becomes clear that both husband and wife have unsavory secrets to hide as things continue to unfold when the police and a government inspector enter the couple's lives.
For tickets and detailed showtimes and information, visit the Todd website at www.rochester.edu/theatre.