Attention All Undergraduates: Stratford Trip Registration Now Open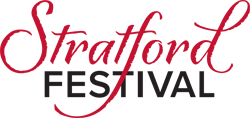 ATTENTION: Registration and payment must be completed by 4pm on Tuesday, September 16th. There will be a session at the Drama House on Tuesday, September 16 at 7:00 p.m., to discuss the plays in anticipation of seeing them, and a second session at Drama House Monday evening, September 22, for a final discussion.
To make this trip you must have a passport (or enhanced driver) that is valid at least until March 2015 in order to board the bus. The bus will leave from the ITS (Rush Rhees Library) bus loop at 8:00am on the morning of Friday, September 19th.
This fall The English Department, in conjunction with the UR International Theatre Program, the Undergraduate English Council, Drama House, and TOOP, will be sponsoring its thirty-fifth annual trip to the Shakespeare Festival in Stratford, Canada, September 19 -21, 2014. Each person will see four plays from an itinerary of eight, which you will select on the registration form. It is a wonderful season this year -- all eight plays will be outstanding. Tickets will be distributed on a first come first serve basis, so it is important that you register early to make certain that you get all four of your first choices.
The cost of the trip is $250.00, which includes your four tickets, transportation to and from Stratford in a comfortable Trailways Coach, and two night's housing in the Nurses's Residence of the Stratford Hospital, which includes breakfast. You should pay by check made out to the English Department, University of Rochester. You should print out the form, mark your choices, and include your check with the form.

The bus will leave from the IT bus stop behind Rush Rhees Library at 8:00 a.m., Friday, September 19. We should arrive in Stratford at around noon, and will see two plays Friday and two on Saturday. We will return, leaving the Nurses's Residence on Sunday morning, September 21, at around 8:30. We should be back in Rochester at around 1:00 p.m.

Registration for the trip will close on Monday, September 15. But don't wait until the last minute to register. We would hate to close anyone out.

In anticipation of the trip we will have will have a discussion of the plays on Tuesday, September 16, in the Drama House. The Theatre Program and the English Department will provide dessert at the Olde English Parlour in Stratford after the last play on Saturday, September 20. And we will have a wrap-up session for those interested after we return. These meetings are not compulsory, but will appeal to a broad audience. There will be many English majors on the trip, of course, but also a large contingent from Brain and Cognitive Science, Music, History, Psychology, Engineering, and Anthropology, among others.

Important: Because the event takes place in Canada you will need an up-to-date passport or its equivalent to get across the border into Canada. Make certain that you bring yours with you when you return to the University next September. All students are welcome, from Freshmen to Take-Five and graduate students.