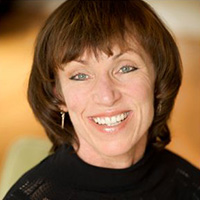 Cheryl Johnson
Adjunct Instructor, Dance Program
---
Biography
Cheryl Johnson has performed off-Broadway, at international dance festivals, in music videos, TV specials, nightclubs, and touring dance companies. In Seattle, she was the dance consultant to the Jimi Hendrix Museum: Experience Music Project and an ambassador of rhythm tap dance hosting festivals, master classes, educational programs, and creating choreography for musical theater and the concert stage. In NYC, she was a member of Gail Conrad's Tap Dance Theatre, Jerry Ames Tap Dance Company and performed as a pioneer dancer for the original creation of MTV. In Rochester she has enjoyed gigs with the likes of the Vision of Sound Concert Series, Bill Evans Dance Company, NYS Dance Force Duets Concerts, and the NYC New Mix Festival.
Ms. Johnson is a dance educator at University of Rochester, College at Brockport, Nazareth College, and Hochstein School of Music and Dance. She has been awarded choreography grants for her Experience Music approach to Percussive Expressionism.
Ms. Johnson earned a BA in Dance Theatre from SUNY at Buffalo and has had the great privilege of honing her craft with tap masters such as Charles 'Cholly' Atkins, Brenda Bufalino, Gregory Hines, Arthur Duncan, Dianne Walker, Steve Condos and the Nicholas Brothers.