Moving Memories Dance Concert
Saturday, December 3, 2022
2 p.m.
Spurrier Dance Studio, University of Rochester, River Campus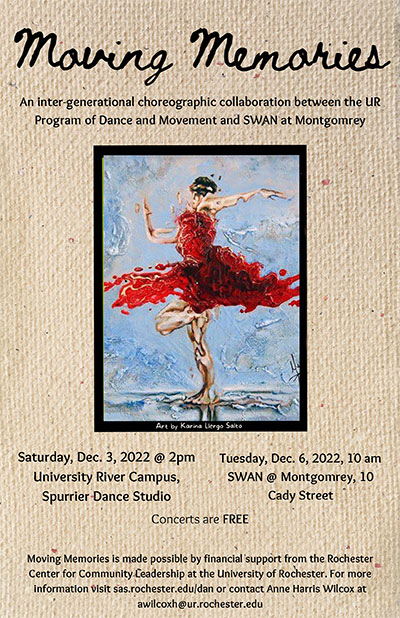 ---
An inter-generational choreographic collaboration between the Program of Dance and Movement and SWAN at Montgomrey. Free to all!
Moving Memories is made possible by financial support from the Center for Community Engagement at the University of Rochester. Contact Anne Harris Wilcox at awilcoxh@ur.rochester.edu for more information.
View the event poster (pdf)