On the Verge of the Outermost Edge of US
Directed by Rose Pasquarello Beauchamp
Friday, April 7, 2017
8 p.m.
Spurrier Dance Studio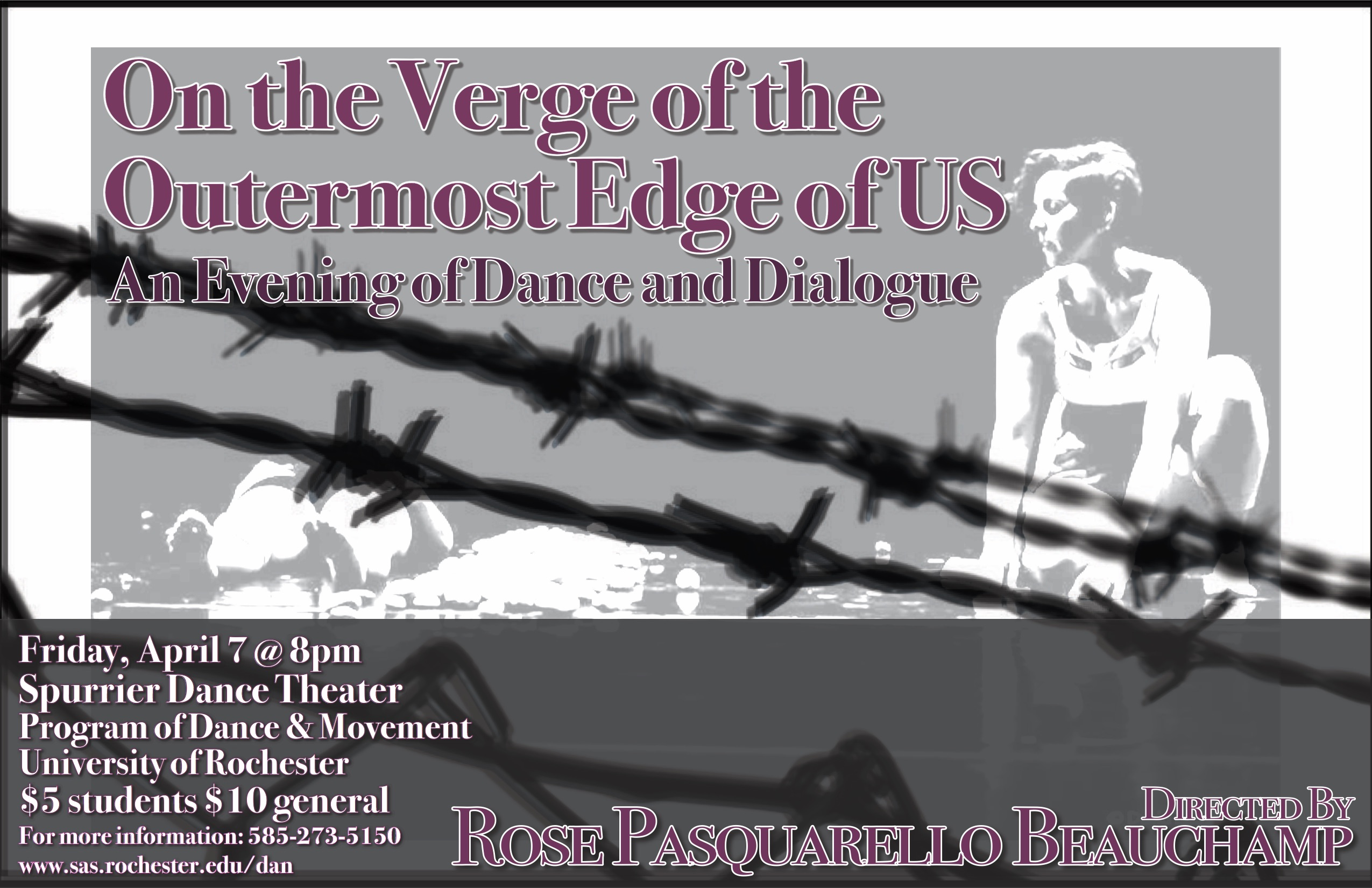 An evening of dance and dialogue: "On the Verge of the Outermost Edge of US" directed by Rose Pasquarello Beauchamp. 
Tickets are $5.00 Students, $10.00 General Admission. 
Sponsored by the Program of Dance and Movement.
For more information, please call (585) 273-5150.