Bren Group
Principal Investigator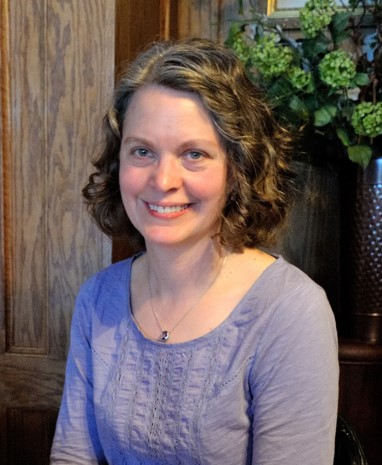 Prof. Kara L. Bren
Graduate Students
Jose Alvarez-Hernandez (G5)

Email: jalvar14@ur.rochester.edu

Research Projects: 

Kinetics and Mechanism of the Electrochemical HER catalyzed by Cobalt-peptides in 100% water.
Secondary Coordination Sphere Interactions in Cobalt-ATCUN metallopeptides.
Electrochemical CO2 reduction activity of metal-porphyrin-peptides and Heme-proteins.

Outside of lab, I'm the president of the Association of Latin American Students (ALAS) at the UR. I take care of our fish tank, play volleyball, bike, and dream of a better Cuba.
Currently looking for a postdoc position (starting 2021).

Jesse Stroka (G5)

Email: jstroka@ur.rochester.edu

Research: Working at the interface of inorganic and biological chemistry, I am currently investigating electrocatalytic activation of small molecules by bio-inspired metallopeptide catalysts. These investigations include an emphasis on obtaining insight on reaction mechanisms, elucidation of catalytically relevant species, and optimization of conditions using preliminary electroanalytical techniques with plans of adding spectroscopic approaches in the future.

Emily Edwards (G4)

Email: eedward6@ur.rochester.edu

Research: My research lies at the interface of photocatalysis and biocatalysis. I have evaluated several biomolecular catalysts of increasing complexity for light-driven hydrogen generation. CoMC6*a, a mini-protein, Cobalt MP11, a water-soluble cobalt porphyrin-peptide, and CoGGH, a simple tripeptide catalyst, have been paired with a molecular charge transfer chromophore and a sacrificial electron donor. These model systems demonstrate the advantages of biomolecular scaffolds in catalysis. An ongoing goal of our research is to develop a more detailed understanding of the catalytic mechanisms at work. In addition, we look to build off of these model systems to more robust, but complex, assemblies. In collaboration with the Krauss and Matson labs, we are exploring the interface of biomolecular catalysts, quantum dot photosensitizers, and redox mediating vanadium clusters. 

Outside of lab, I am passionate about teaching and communicating science. I work as a chemistry instructor for the ECO program through the Office of Minority Student Affiars, and enjoy volunteering with elementary and high school students. I also like to read, write, draw, and play soccer!

Jiwon Han (G3)

Email: jhan52@ur.rochester.edu

Research: My current research is focusing on metallopeptide catalysts for electrocatalytic hydrogen generation.

Alison Salamatian (G2)

Research: My current research focuses on CoMC6*a which is a synthetic enzyme that catalyzes photochemical reduction reactions. Currently, I am characterizing the water-based proton reduction as well as CO2 reduction using this catalyst and quantum dots or organic dyes as  photosensitizers.  These reactions are of interest for environmentally green and renewable fuels.

Email: asalamat@ur.rochester.edu

 

Kaye Kuphal (G1)

Research: I am excited to work on bioinorganic projects. Outside of lab, I am an oboist, pianist, and creative writer.

Email: kkuphal@ur.rochester.edu

Ryan Kosko (G1)

Research: I am beginning to work on photochemical research pairing organic dyes with biomolecular catalysts. I own ferrets! 

Email: rkosko@ur.rochester.edu
Post-B
accalaureate Students
Jana Jelušić

Email: jjelusic@u.rochester.edu

Research: My research focuses on the characterization of the catalytic complex formation in the photocatalytic hydrogen production system. Concentrating on electrochemical methods, I am exploring the activity of the catalytic complex in different conditions. Purification and subsequent employment of the catalytic complex in the photochemical system might contribute to a better understanding of the activity of catalytic species for H2 generation. Now, my research has evolved to studying bugs (Shewanella oneidensis MR-1) and their role as electron donors in photochemical systems.

 
Undergraduate Students
Noelle Peluso

Email: noelle.peluso@rochester.edu

Research: I am currently researching the photochemical hydrogen production of CoMC6a*, a synthetic cobalt enzyme, in water. This research is part of a large effort to develop renewable fuel sources from water splitting.