Message from the Director
It is a great honor to serve as founding director of the new Institute for the Performing Arts. The general public has known for years that Rochester is home to one of the world's great music schools and that Eastman School of Music students and student ensembles regularly present professional level performances. Less well known, however, is the vibrant performing arts community in the College, where performances and study in theatre, dance, and music engage more that 30% of all undergraduates each year, the vast majority of whom are non-majors. Part of the mission of the Institute will be to make sure that everybody on campus knows about the fantastic events in the performing arts occurring throughout the year.
And while encouraging the River Campus community to attend events is crucial, encouraging students to participate in these events is central to our mission as well. It is probably too optimistic to hope that 100% of our students will participate in the performing arts. We will strive, however, to achieve 100% opportunity: there should be no student at Rochester who wants to participate in the performing arts that cannot find a way of doing so in the College.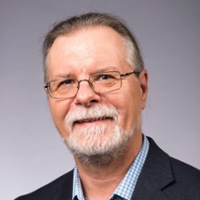 Great changes are taking place at colleges and universities throughout the country, and one often hears about an increased emphasis in the STEM disciplines (science, technology, engineering, and math). Rochester has traditionally been very strong in these areas. In fact, as others are placing less emphasis on the arts and humanities—indeed, even questioning their value in a college education—Rochester is stepping up its efforts to support these areas. We believe that study and performance in music, theatre, and dance greatly enrich an undergraduate education, not only for majors but perhaps most especially for non-majors. The performing arts complement any major, and add a new dimension and richness to study in the STEM disciplines.

I hope you will visit our site regularly. Our Calendar of Events will keep you up to date on what's happening on campus, and we will use this site to post opportunities for students to attend performances off campus. I also encourage you to follow us on Facebook and Twitter, for breaking updates on events and goings-on.
This an exciting time to be involved in the performing arts at Rochester. I invite you to join us as we celebrate dance, theatre, and music on campus!
John Covach
Director, Institute for the Performing Arts
Director, Institute for Popular Music
Professor of Music, College Music Department
Professor of Theory, Eastman School of Music 
 
John Covach discusses the performing arts during a UR gathering at Amelia Island in March 2015.