Justice Scholars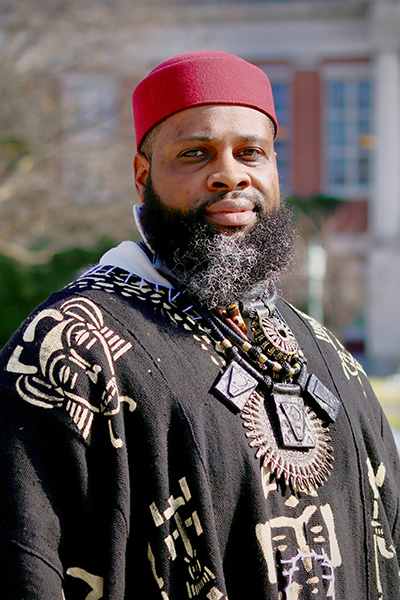 The Rochester Education Justice Initiative is committed to building the infrastructure and capacity to better support formerly incarcerated scholars in the Monroe County area as they continue their postsecondary education. Our aim is to provide welcoming opportunities for returning citizens to become students on the UR campus and the campuses of other area colleges. We work with other local academic and social institutions to coordinate resources for formerly incarcerated students seeking to continue their educations—whether that means completing a degree started in prison or advancing to a bachelor's degree, full-time or part-time.
Since fall 2020, REJI's Justice Scholars program has provided a cohort of students the opportunity to continue their educations at UR or at a collaborating institution. As of fall 2021, the program has five Justice Scholars. REJI recruits new cohorts annually, and any formerly incarcerated individual with an associate degree is eligible to become a Justice Scholar. To help ensure success for Justice Scholars as they pursue their degree, REJI provides free laptops and other technology, coordinates resources like work-study or other employment, technology training, transportation, and dedicated on-campus workspaces; and offers stipends each fall and spring semester to underwrite expenses related to continuing education.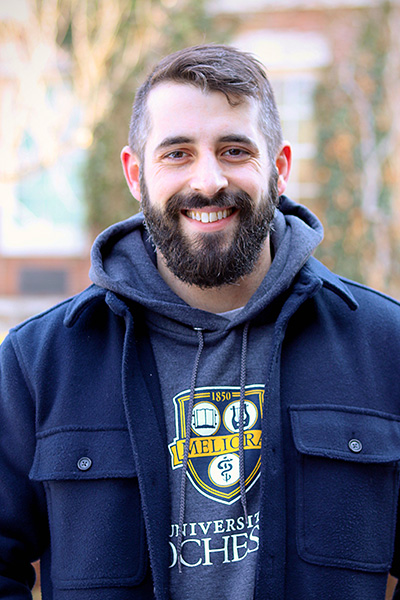 Rather than adopt a single cookie-cutter approach, we work with qualified formerly incarcerated applicants to chart a course that works best for them. Some may wish to be full-time students; others may need to work full time and will need to tailor their programs accordingly. Whatever specific route individual Justice Scholars end up taking, these students are an essential part of the UR community. With proper supports, those who participate in the program can become transformative figures at UR and in the Rochester community more broadly.
This program enables UR to serve a larger portion of the justice-involved population, deepen its commitment to the Rochester community, and make its campus more diverse and inclusive. By leveraging existing resources and expanding capacities at UR, as well as building connections to other campuses, the Rochester Education Justice Initiative will foster a Monroe County prison-to-college pipeline.
Through these efforts, we hope to integrate and empower members of hyper-incarcerated communities, fill a desperate need in the Rochester area, and model the impact a Research I university can have in its community with respect to prison education, post-prison education, and decarceration work.
---
To learn more about the Justice Scholars program, email Precious Bedell, assistant director of community outreach, at pbedell@ur.rochester.edu.
To donate to the Justice Scholars program, visit our #RochesterGives donation portal. Your gift will help formerly incarcerated students access a world-class higher education, enrich our entire campus community, and help to make the University of Rochester a force for transformative justice locally and nationally.