Instructor Application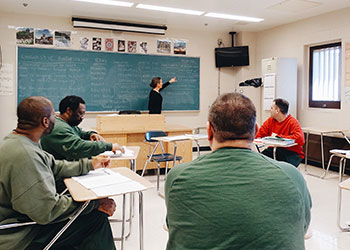 The Rochester Education Justice Initiative is currently accepting course proposals for the spring 2021 semester.
Deadline:
September 15, 2020: Spring 2021 course proposals are due
Instructor Application Process:
Submit the course proposal form by September 15, 2020.
Participate in follow-up consultation with the faculty director and assistant director of programming, including discussion of your area(s) of expertise as well as the needs of the program.
Complete the application, which involves submitting a syllabus and course materials list; an application to volunteer in the New York State Department of Corrections and Community Supervision; official academic transcripts; and, for graduate students, a letter of reference.