College Programs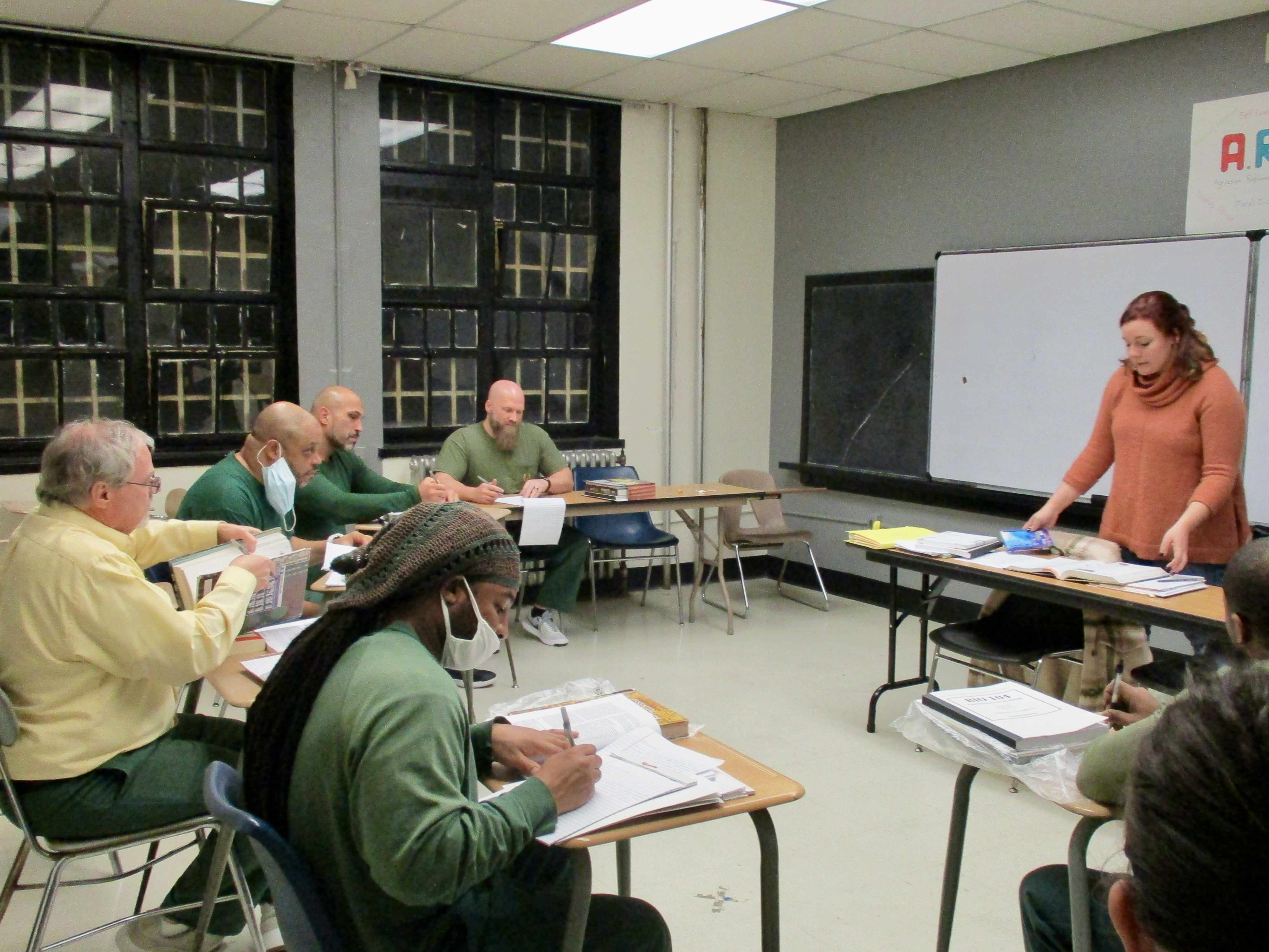 REJI administers degree-granting college programs at Groveland Correctional Facility, a medium-security state prison in Sonyea, NY, and Attica Correctional Facility, a maximum-security state prison in Attica, NY. In total, about sixty students are enrolled across the two programs each semester.
Students at Groveland and Attica work toward an Associate of Science (A.S.) in Liberal Arts: General Studies from REJI's partner institution, SUNY Genesee Community College (GCC). The programs are free for all students: there are no tuition expenses or fees, and REJI provides students with all necessary supplies and textbooks.
REJI offers courses at Groveland and Attica across humanities, sciences, and social sciences disciplines, typically at the introductory or intermediate (100 or 200) level. Depending on the semester, some courses are offered for UR credit, and others are offered for GCC credit. REJI has also partnered with Nazareth College to offer two courses for Nazareth credit.
Examples of courses REJI has previously offered include Public Speaking and Debate; General Psychology; Spirituality, Religion, and Health; Political Philosophy; World Civilizations; Theories of Religion; Conflict in 20th Century Europe; Language and Advertising; Mobility in American Literature; Introduction to Media Studies; Introduction to the Hebrew Bible; Principles of Biology; and Imagining Worlds: Science Fiction and Social Justice.
---
To learn more about REJI's college programs, contact Eitan Freedenberg, assistant director of programming, at e.freedenberg@rochester.edu.
To apply to teach at Groveland or Attica, visit our Instructor Application page.