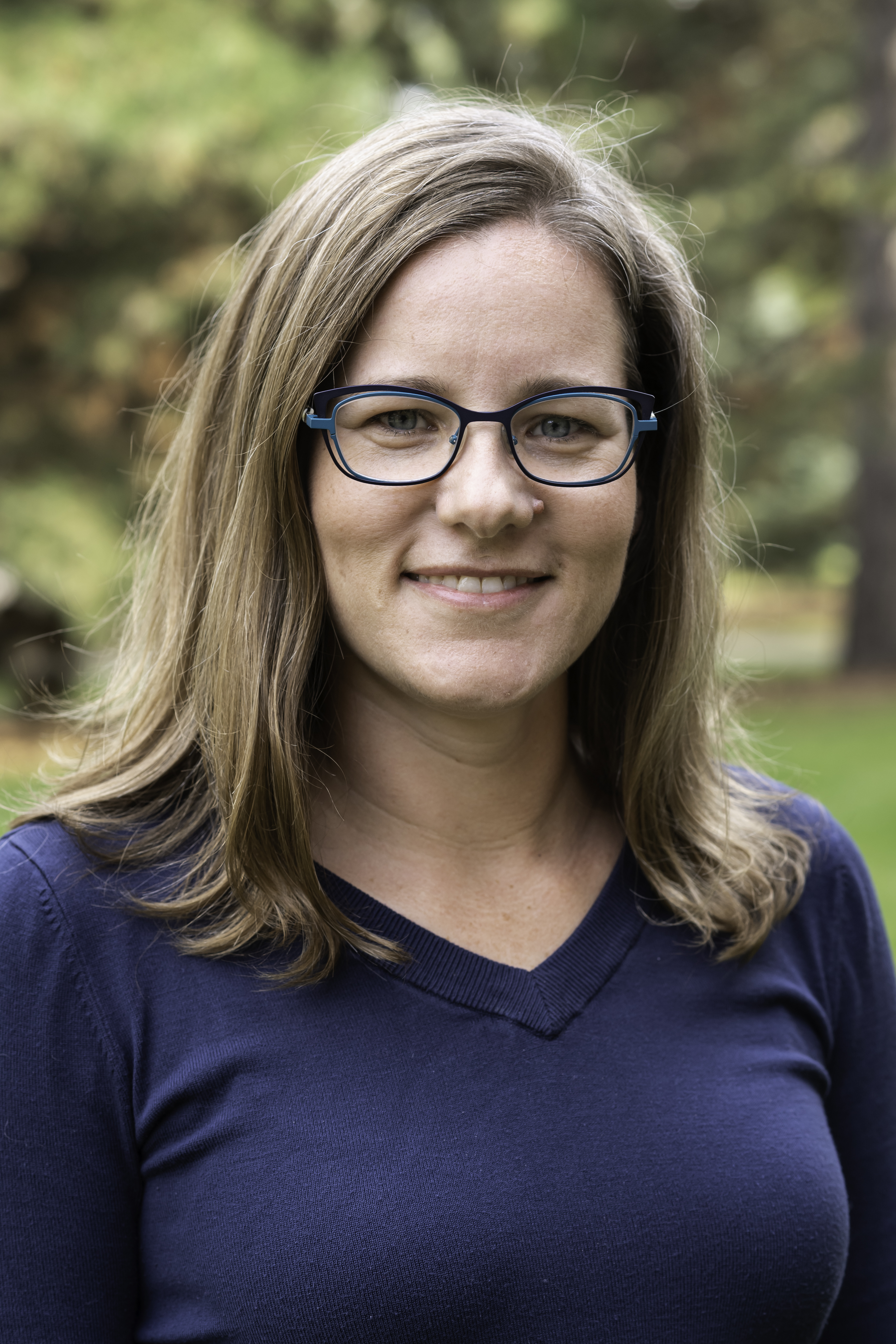 Christie L. M. Petrenko
Research Associate Professor of Psychology
Assistant Professor of Pediatrics
Director of Clinical Training
PhD, San Diego State University/University of California, San Diego Joint Doctoral Program in Clinical Psychology, 2009
(585) 275-2991
christie_petrenko@urmc.rochester.edu
Office Hours: By appointment
---
Biography
Professor Petrenko will be accepting applications for graduate students for the 2024-2025 academic year.
Dr. Christie Petrenko is a clinical psychologist, researcher and Research Associate Professor at Mt. Hope Family Center, University of Rochester. In addition, she holds faculty appointments within the Departments of Psychology and Pediatrics and is the Director of Clinical Training of the Clinical Psychology PhD Program.
Dr. Petrenko leads a multidisciplinary program on fetal alcohol spectrum disorders (FASD), specializing in improving access to care and quality of life for people with FASD. She has multiple clinical trials underway funded by the National Institute on Alcohol Abuse and Alcoholism (NIAAA). Her novel interventions include developing mobile health applications for people with FASD across the lifespan in partnership with faculty in the department of Electrical and Computer Engineering. These interventions are theoretically grounded and utilize strengths-based approaches. Consistent with the motto "nothing about us, without us," Dr. Petrenko and her team engage people with FASD and other stakeholders throughout the intervention development process. She values collaborative research and utilizes mixed-methods to document intervention efficacy and understand the lived experiences of people with FASD.
Dr. Petrenko also runs an FASD Diagnostic and Evaluation Clinic, FASD Intervention Service, and Family Night Support Program in partnership with medical providers at Developmental and Behavioral Pediatrics at the University of Rochester Medical Center. She provides professional training in FASD diagnosis locally and worldwide through her involvement in multidisciplinary research collaborations with both the World Health Organization and Pan-American Health Organization. She holds leadership roles in the field of FASD, including serving as President of the FASD Study Group, Board member of the National Organization on Fetal Alcohol Syndrome, and field editor of the journal Alcoholism: Clinical & Experimental Research.
Websites
Families Moving Forward (FMF) Connect website
Mt. Hope Family Center profile
Current Federal Grants
Parent Emotion Socialization and Child Emotion Regulation in FASD (R34 AA025717)
Collaborative Initiative on Fetal Alcohol Spectrum Disorder (CIFASD)
Development and Evaluation of an Evidence-Based Mobile Health Caregiver Intervention for FASD (U01 AA026104)
Mobile Health Tools to Promote Health in Adults with FASD (UH2 AA029050)
Petrenko, C. L. M., & *Kautz-Turnbull (in press). From surviving to thriving: A new conceptual model to advance interventions to support people with FASD across the lifespan. International Review of Research in Developmental Disabilities.
*Kautz-Turnbull, C., *Adams, T., & Petrenko, C.L.M. (in press). The strengths and positive influences of children with fetal alcohol spectrum disorders. American Journal on Intellectual and Developmental Disabilities. NIHMSID: 1728620
*Kautz-Turnbull, C., Petrenko, C.L.M., Handley, E.D., Coles, C.D., Kable, J.A., Wertelecki, W., Yevtushok, L., Zymak-Zakutnya, N., Chambers, C.D., & CIFASD. (2021). Partner influence as a factor in maternal alcohol consumption and depressive symptoms, with subsequent effects on infant neurodevelopmental outcomes. Alcoholism: Clinical & Experimental Research, 45, 1265-75. PMCID: PMC8254755
Petrenko, C. L. M., Parr, J,* Kautz, C, Tapparello, C., Olson, H. C. (2020). Families Moving Forward Connect mobile health intervention for fetal alcohol spectrum disorders: Development and qualitative evaluation of design and functionalities. JMIR: uHealth mHealth, 8, e14721. PMCID: PMC7171567
*Kautz, C., Parr, J., Petrenko, C. L. M. (2020). Self-care in caregivers of children with FASD: How do caregivers care for themselves, and what are benefits and obstacles for doing so? Research in Developmental Disabilities, 99, 103578. PMCID:PMC7392794
Petrenko, C. L. M., *Demeusy, E. M, & *Alto, M. E. (2019). Six-month follow-up of the Families on Track Intervention pilot trial for children with fetal alcohol spectrum disorders and their families. Alcoholism: Clinical and Experimental Research, 43, 2242-54. PMCID: PMC6779497
Petrenko, C. L. M., *Alto, M. E., French, A. R., Freeze, S. M., & Cole, L. L (2019). "I'm doing my part, I just need help from the community" : Intervention implications of foster and adoptive parents' experiences raising children and young adults with FASD. Journal of Family Nursing, 25, 314-47. PMCID: PMC6896784
Petrenko, C. L. M., Pandolfino, M. E., & Robinson, L. K. (2017). Findings from the Families on Track preventive intervention pilot trial with children with fetal alcohol spectrum disorders and their families. Alcoholism: Clinical and Experimental Research, 41, 1340-1351. PMCID: PMC5534133
Petrenko, C.L. M., Pandolfino, M. E., & *Roddenbery, R. (2016). The association between parental attributions of misbehavior and parenting practices in caregivers raising children with prenatal alcohol exposure: A mixed-methods study. Research in Developmental Disabilities, 20, 255-67. PMCID: PMC5159297
Petrenko, C. L. M., Tahir, N., Mahoney, E. C., & Chin, N. P. (2014). Prevention of secondary conditions in fetal alcohol spectrum disorders: Identification of systems-level barriers. Maternal and Child Health Journal, 18, 1496-505. PMCID: PMC4007413
(* denotes student/advisee)