Washington Semester Program
The Washington Semester Program (PSC 396) offers internships in Congress, the executive branch, party campaign committees, and lobbying, advocacy and policy groups. The Department uses The Washington Center for support. The Center helps students secure a placement, provides housing, and offers other programming. An internship provides a student the opportunity to learn experientially one or more of the following: how government functions; how public policies are created, adopted and implemented; and how political campaigns work.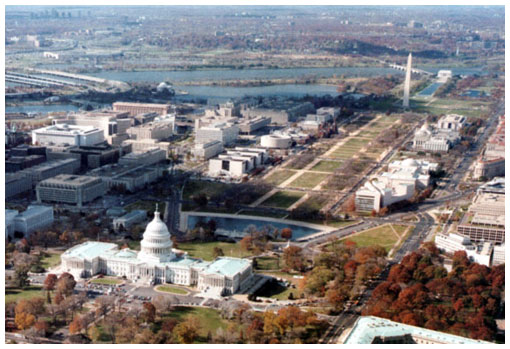 Students need an overall cumulative GPA of 3.0 or above to apply for the internship. Students will work in their internship 4.5 days per week and receive 12 credits in political science. They also take one course from a set of 30-40 offered by TWC and receive 4 additional credits. The internship and the course each count as one elective toward the political science major or the international relations major. Alternatively, a student might be able to receive credit from another department for a course on a non-political science topic.
Internships are available in both the fall and spring semesters. Students interested in applying should contact Professor L. Powell well in advance of their intended time in Washington. (Internships are also available at TWC in the summer for no credit or one credit. These are not offered by the Political Science Department but by the Career Center. For summer internships at TWC, contact the University of Rochester Career Center directly.)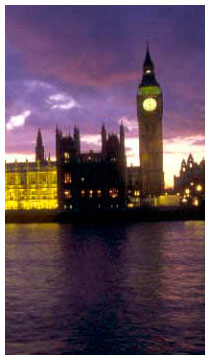 The department sponsors a number of political internships in Edinburgh, London, Brussels, Bonn, Berlin, and Madrid. They combine internships earning eight academic credits (which counts as one course, PSC 397, toward the Political Science and International Relations majors) and coursework earning an additional eight academic credits (which, depending on the courses selected, count as one or two courses toward either major). We encourage students to attend these semester-long programs, though there are also shorter summer internships available for fewer credits. The internships available vary by country but typically include placement with members of the national legislature, in constituency offices of legislators, and with parties, interest, and political research organizations. Internships in law firms are available in London. Internships are in English in Edinburgh, London, and Brussels; students need proficiency in the language for Bonn, Berlin, and Madrid. A detailed description of the European political internships is contained in the University of Rochester Internships in Europe catalog, which can be obtained in the Center for Study Abroad and Interdepartmental Programs in Dewey Hall 2147. Students interested in this program should make an appointment with an advisor in the Center.
Public Defender and District Attorney Internships
Public Defender and District Attorney Internships are open to juniors and seniors only. Applicants must have a minimum grade point average of 3.0. Students are required to work for twelve hours per week in the Public Defender's or District Attorney's office and to write a substantive research paper (approximately 25 pages). Interns earn four academic credits (one course in political science, PSC 394).
Students interested in applying should contact Professor L. Powell before the start of the semester in which they plan to intern. There is an application, which is due to her the first day of classes.
Individualized Internships
Students who, on their own, find an internship substantively different from those sponsored by the department may, depending on the nature of the internship, apply to an undergraduate advisor for consideration to sign up for an internship (PSC 394) earning four academic credits, which may be applied toward completion of the major in political science or international relations. This is permitted only when all of the following conditions are met: the internship is unpaid, comprises ten to twelve hours of work per week, takes place during the academic year (not during the summer), is substantively and strongly related to political science or law, and is accompanied by other significant academic work (generally including a substantial research paper) completed under the direction of a regular faculty member who has agreed to sponsor the academic component of the internship.
For more information regarding individualized internships, contact Professor L. Powell.