From Page to Stage: An Introduction to Labanotation
Friday, October 19, 2018
2 p.m.–3:30 p.m.
Spurrier Dance Studio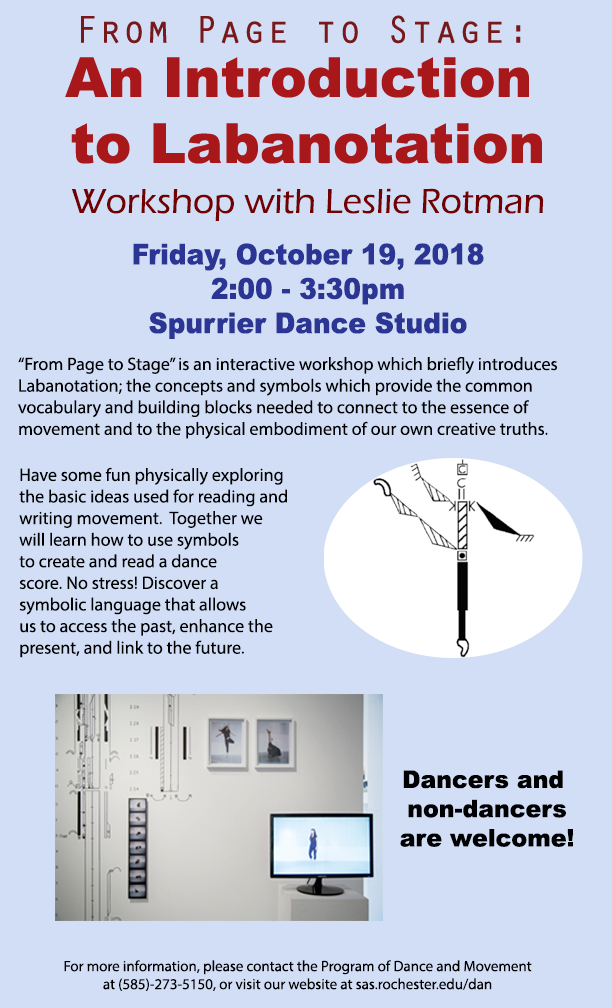 "From Page to Stage" is an interactive workshop which briefly introduces Labanotation; the concepts and symbols which provide the common vocabulary and building blocks needed to connect to the essence of movement and to the physical embodiment of our own creative truths.
Have some fun physically exploring the basic ideas used for reading and writing movement. Together we will learn how to use symbols to create and read a dance score. Come as you are. Dancers and non-dancers--all are welcome. No stress! Discover a symbolic language that allows us to access the past, enhance the present, and link to the future.