Celebrate Nowruz: Persian New Year
In collaboration with International Culture and Arts Network (ICAN)/Shahin Monshipour
Saturday, March 18, 2023
3 p.m.–6:30 p.m.
Memorial Art Gallery Auditorium, 500 University Ave. Rochester, NY 14607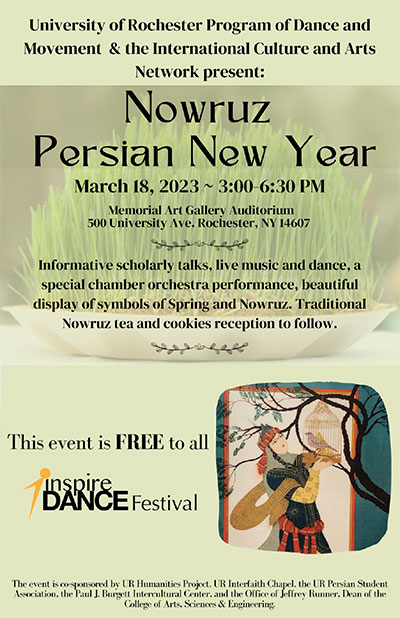 Informative scholarly talks, live music and dance, a special chamber orchestra performance, beautiful display of spring and Nowruz. Traditional Nowruz tea and cookies reception to follow.
Free and open to all.
---
The event is co-sponsored by the following University of Rochester groups: Humanities Project, Interfaith Chapel, Persian Student Association, Paul J. Burgett Intercultural Center, and Office of Dean Jeffrey Runner.