Kinetic Light in Under Momentum
Alice Sheppard and Laurel Lawson
Friday, September 9, 2022
8 p.m.
Smith Theater at the Sloan Performing Arts Center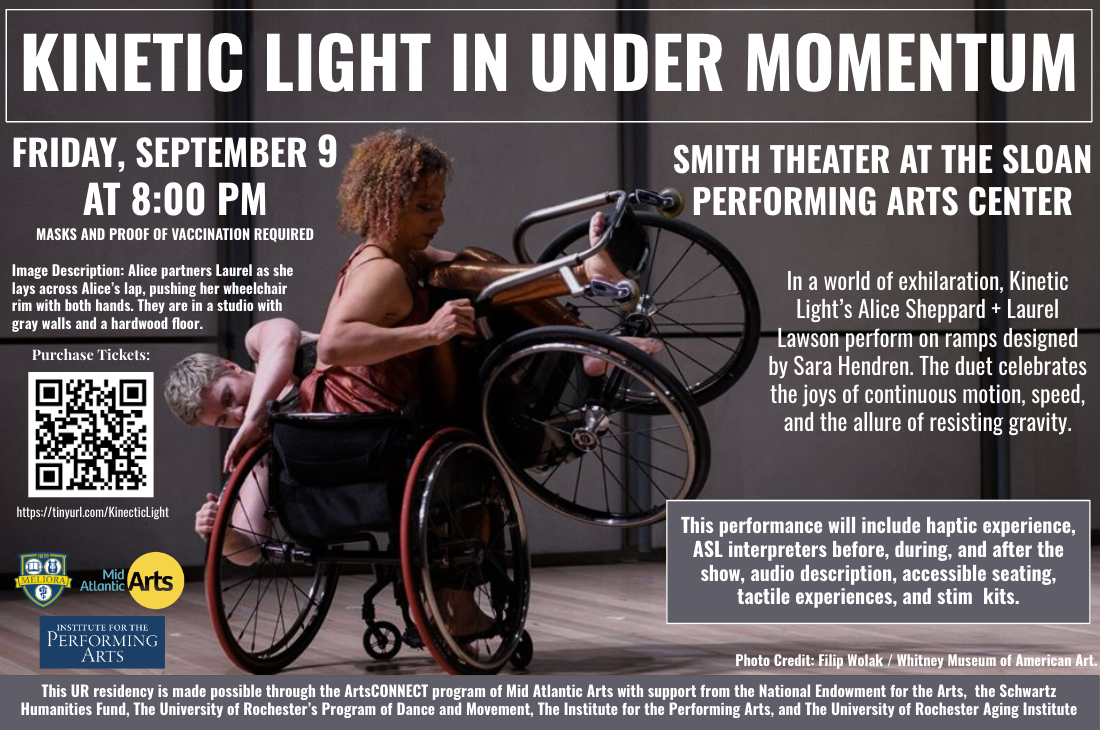 Photo credit: Filip Wolak/Whitney Museum of American Art
In a world of exhilaration, Kinetic Light's Alice Sheppard and Laurel Lawson perform on ramps designed by Sara Hendren. The duet celebrates the joys of continuous motion, speed, and the allure of resisting gravity.
The performance will include haptic experience, ASL interpreters before, during, and after the show, audio description, accessible seating, tactile experiences, and stim kits.
The UR residency is made possible through the ArtsCONNECT program of the Mid Atlantic Arts with support from the National Endowment for the Arts, and the Schwartz Humanities Fund, along with the University of Rochester's Program of Dance and Movement, Institute for the Performing Arts, and Aging Institute.
Masks and proof of vaccination are required.