SEED Spring Explorations and Experimental Dances
Saturday, April 13, 2019
8 p.m.–9:30 p.m.
Spurrier Dance Theater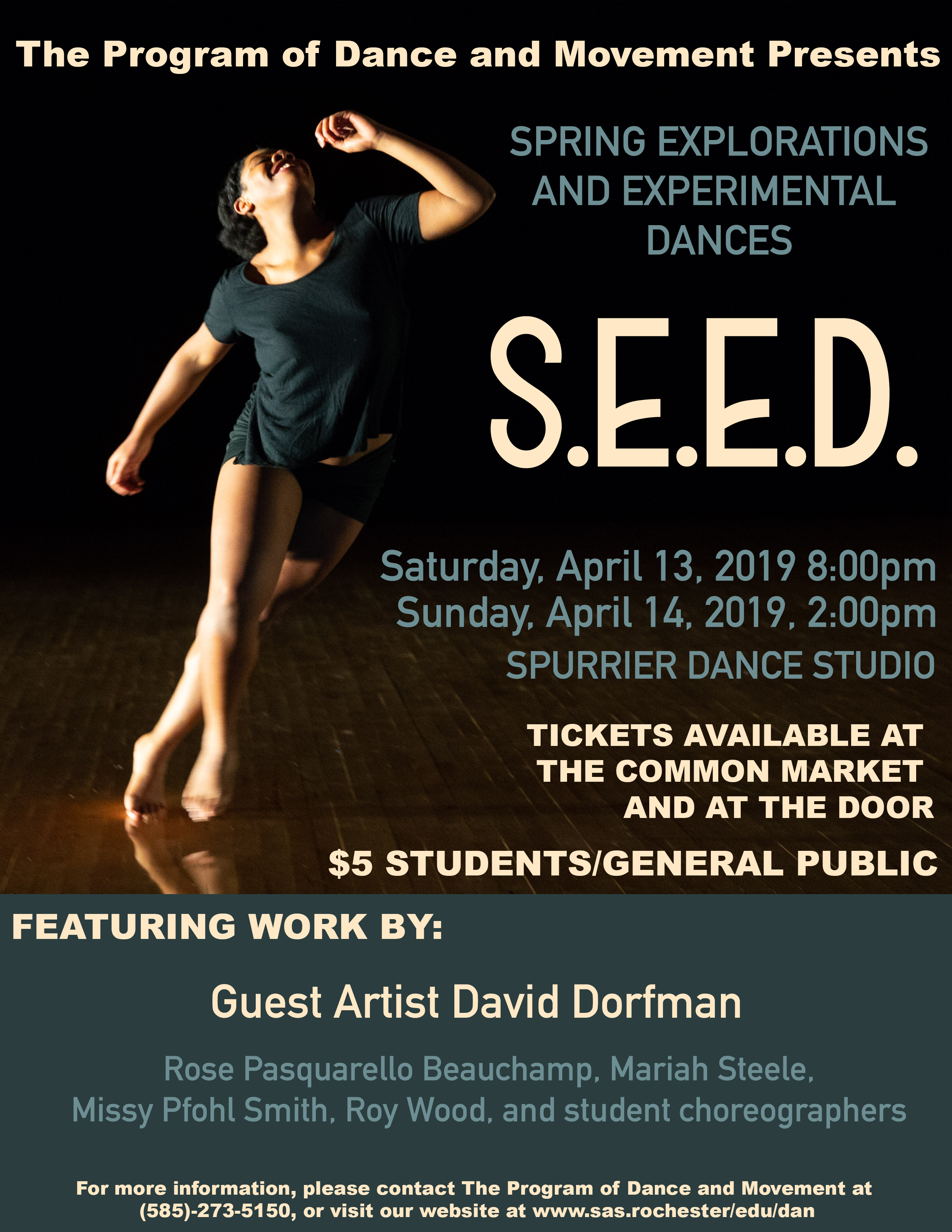 Featuring work by guest artist David Dorfman, student choreographers, and department faculty members Rose Pasquarello Beauchamp, Mariah Steele, Missy Pfohl Smith, and Roy Wood.
Free tickets for UR students are being sponsored by the UR Institute for the Performing Arts.
Tickets are $5 for General Public and available at the Common Market and at the door.
Saturday, April 13, 8 p.m., and Sunday, April 14, 2 p.m., Spurrier Dance Studio