Janet Heidinger Kafka Prize
The 2021 Kafka Prize Winner for Fiction Published in 2020
The recipient of the Janet Heidinger Kafka Prize for Fiction published in 2020 is Danielle Evans, for her novel The Office of Historical Corrections.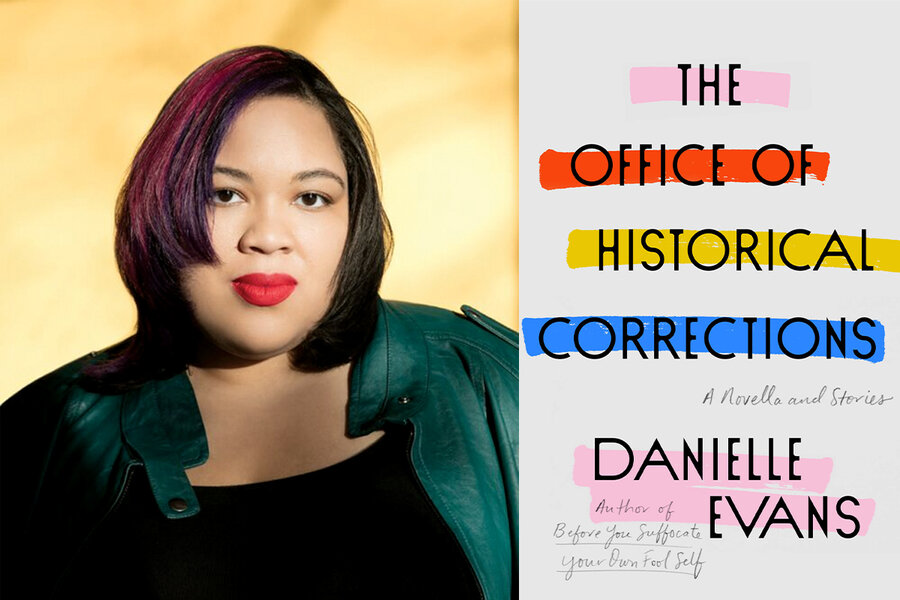 From the Kafka Prize committee
Danielle Evans's story collection, The Office of Historical Corrections, is remarkable for its humor and buoyancy – remarkable, all the more so, given the book's central themes of family illness, grief and historical trauma. It is rare to encounter a book so lighthearted and devastating, and the duality of the book, its mix of levity and heartache, is the source of both its pleasure and its resonance.  
The narrators of these stories often disarm with their wit and self-deprecation; just as often they startle and wrench: "You can hate my job all you want, but we're both trying to solve the mystery of why this country doesn't let Black people keep anything." If the book feels timely, it is undoubtedly due to its investigation of the past, its dramatization of a nation's harmful lies and omissions, and how such falsehoods disturb the ensuing decades and travel all the way to today. As history imprints itself on these characters, so too does this memorable collection mark its readers.
About the Kafka Prize
Since 1976, the Susan B. Anthony Institute for Gender and Women's Studies and the Department of English at the University of Rochester have awarded the Janet Heidinger Kafka Prize for fiction by an American woman. The idea for the prize came out of the personal grief of the friends and family of a fine young editor who was killed in an automobile accident just as her career was beginning to achieve its promise of excellence. She was 30 years old, and those who knew her believed she would do much to further the causes of literature and women. Her family, her friends, and her professional associates in the publishing industry created the endowment from which the prize is bestowed, in memory of Janet Heidinger Kafka and the literary standards and personal ideals for which she stood.
Each year a substantial cash prize is awarded annually to a woman and who has written the best book-length work of prose fiction, whether novel, short stories, or experimental writing. We are particularly interested in calling attention to the work of a promising but less established writer.
The 2021 Kafka Prize selection committee
Eileen Daly-Boas, University of Rochester Library
David Hansen, English
Beth Jörgensen, Modern Languages and Cultures (Chair of Kafka Selection Committee)
Kate Phillips, Writing, Speaking, and Argument
Stephen Schottenfeld, English