UR Institute for Popular Music Concert: PUMP IT UP!
February 17, 2018
08:00 PM - 10:00 PM
Upper Strong Auditorium
Performed by students, faculty & alumni of the University or Rochester Department of Music
Celebrating 40 Years of New Wave!  Music by Elvis Costello, the Police, Blondie, the Cars, and much much more.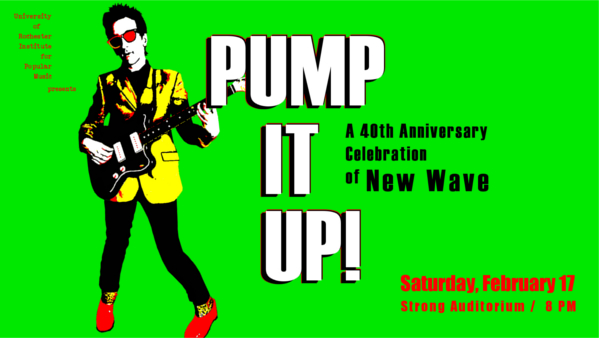 Category: Music