Gordon Slater: 2016 Summer Carillon Recital Series
July 18, 2016
07:00 PM - 09:00 PM
Eastman Quad (Rush-Rhees), River Campus
The 2016 season of the annual Summer Carillon Recital Series continues with Gordon Slater, carillonneur and clinician and 2008 recipient of the University of California's Berkeley Medal for distinguished service to the carillon.  Bring your lawn chairs, blankets and picnic baskets . . . relax . . . and enjoy the "Bells of Summer." Rain or shine!
Mr. Slater has performed widely in Canada, the United States, England, Europe, Australia and New Zealand and has made several carillon recordings.  He is also a member of the Ottawa Symphony Orchestra and the Guild of Carillonneurs in North America.
Free and open to the public.
[Click on the Image below for more information]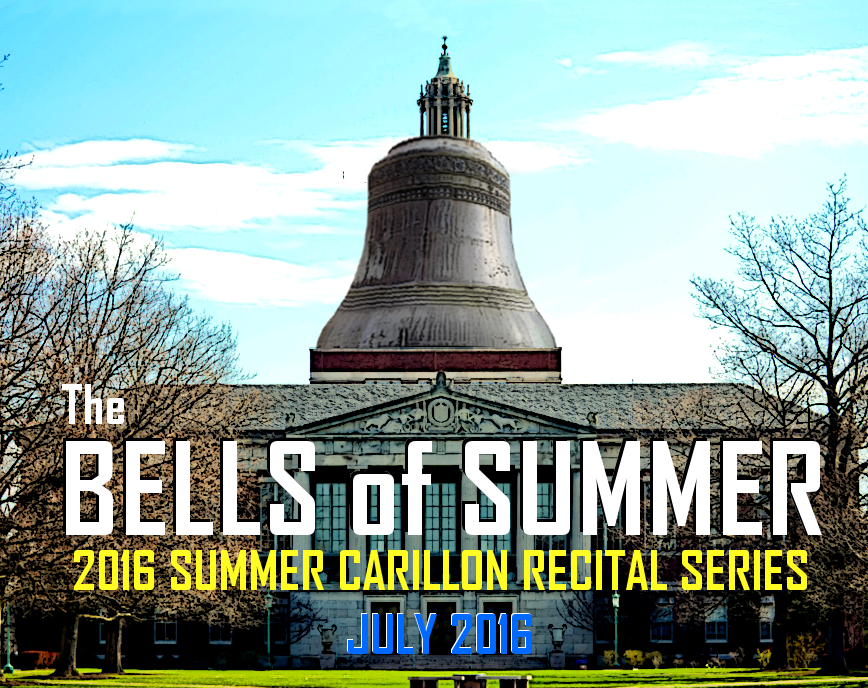 Category: Music