Faculty and Administration—2024
Donna Logan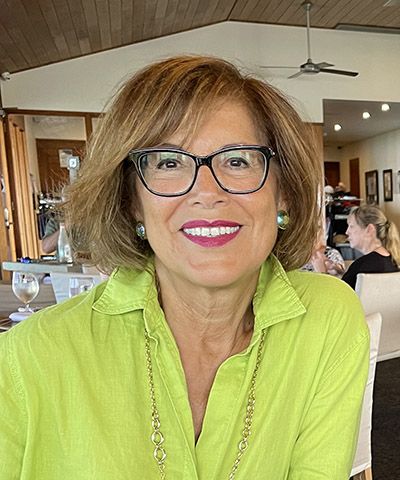 Program Director
donna.logan@rochester.edu
Donna Logan, completed her undergraduate degree in New York before continuing her university study in Florence, Italy. A long-standing resident of Italy, she has lived and worked in Arezzo since 1993. After working as an English language lecturer for the University of Siena, she became director on location of the Lisio Italian Studies Programs in in 1997. Over the last twenty-five years her wide-ranging contacts with the local student population, governmental and non-governmental organizations and associations have enriched University of Rochester student experiences in Italy. In 2017 she founded the Experiential Learning summer program on the island of Procida in the Bay of Naples.
Donna Logan has a personal commitment to helping each participant in the University of Rochester study abroad programs in Italy to have a unique and enriching experience in Italy.
Donatella Stocchi-Perucchio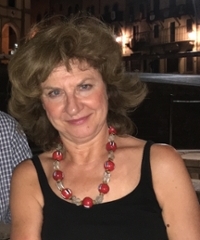 Associate Professor of Italian
donatella.stocchi-perucchio@rochester.edu
Donatella Stocchi-Perucchio is an associate professor in the Department of Modern Languages and Cultures at the University of Rochester. She holds a Doctorate in Foreign Languages and Literatures from the University of Florence, Italy, and a Masters and a PhD in Italian from Cornell University. She teaches Italian literature, language, history, and culture. Her major areas of interest are Dante Studies and modern Italian culture. She published nationally and internationally on Dante, Cavalcanti, Pirandello, and Leopardi. Her current research focuses on Dante's political thinking and the theory of government of the Emperor Frederick II. She is also working on a multimedia Companion to Dante's Divine Comedy. Since 1993, Donatella Stocchi-Perucchio has been the academic director of the University of Rochester Program in Italian Studies in Arezzo, Italy, that she herself founded.