Feature Story
Professor Stefanie Bautista Releases Coedited Book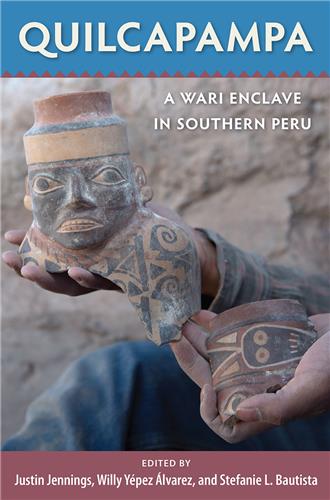 Quilcapampa: A Wari Enclave in Southern Peru
In the ninth century AD, settlers from the heartland of the Wari Empire founded Quilcapampa, a short-lived site overlooking the Sihuas River in southern Peru. The contributors to this volume present excavation and survey data from in and around Quilcapampa that challenge long-held models of both Wari statecraft and the mechanisms that engendered the widespread societal changes of the era.
Quilcapampa and other peripheral Wari settlements have generally been seen as local administrative centers that siphoned resources from conquered regions to the Wari capital. This volume demonstrates that Quilcapampa was likely founded not by Wari officials but by families looking for a new home amid the turmoil caused by increasing Wari political centralization. Botanical, faunal, ceramic, lithic, and other data sets are used to reconstruct lifeways at the site, and show how the settlers interacted with others locally and across greater distances.
Featuring extensive illustrations in the print edition and multimedia components in the digital edition, Quilcapampa offers an abundance of archaeological data on the site as well as new theoretical considerations of Wari expansion, laying the foundation for a better understanding of how Andean political economy and social complexity changed over time.