---
Richard Feldman - Romanell-Phi Beta Kappa 2017 Lectureship
Rationality, Evidence, and Public Discourse, Sept. 7, 14 and 18
Mind, Language, and Science in Plato and Aristotle: Themes in the Work of Deborah Modrak
Conference takes place Friday, Septemer 22 and Saturday, September 23.  See the complete program for details.  RSVP required to phladmin@philosophy.rochester.edu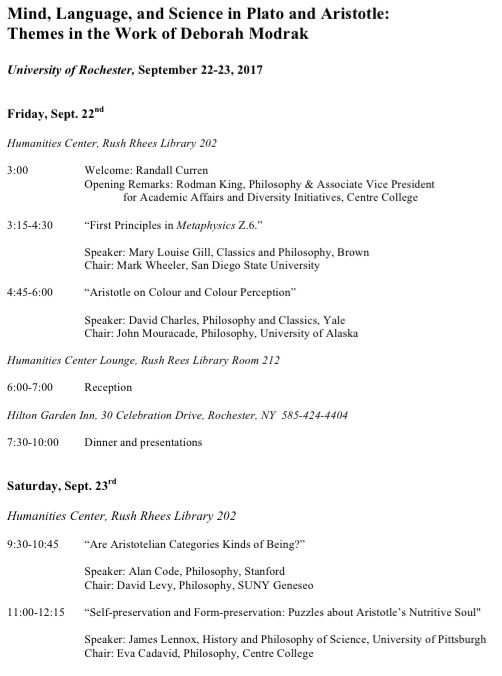 Did you know?
A major in philosophy is also a valuable asset when combined with a major in political science, economics, or natural sciences such as biology, chemistry, geology, physics, and psychology.
The department's course offerings provide an excellent foundation for graduate work in law and cognitive science, as well as in philosophy itself.
The philosophers in our department have a variety of specialties in philosophy and represent diverse philosophical perspectives.
---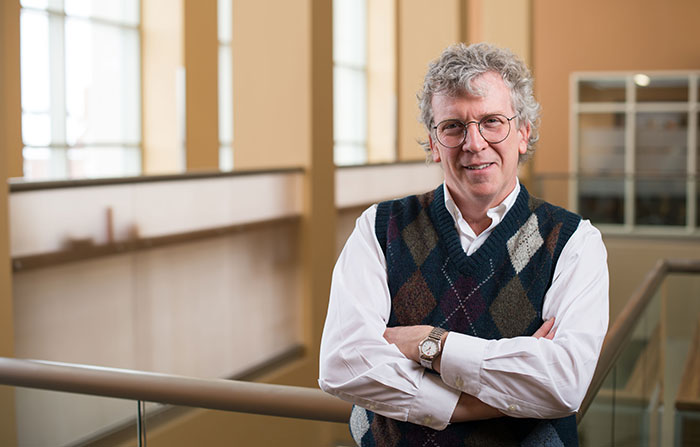 Faculty Spotlight
Seeking eudaimonia, fulfilling your potential
How do we develop good character? A scholar of Aristotelian ethics, Professor of Philosophy Randall Curren's research teams him up with psychologists, educators, natural scientists, and others to answer that question. "Capability theory is self-consciously Aristotelian," says Curren.  Read more >
About Professor Curren
---
95
percent
Ninety-five percent of University of Rochester applicants are accepted into law school. That's 19 percent higher than the national average.
Berkeley Prize
The Berkeley prize competition is an essay competition open to all philosophy professionals.
Winners receive a cash prize and a copy of the winning essay will be sent to the George Berkeley Library Study Center.
Learn More
Why PHL?
At Rochester, students can combine philosophy with another major. The writing and analytical skills our students learn supplement their interests in law, history, science, and more, while preparing them for graduate studies and careers.
Learn More
---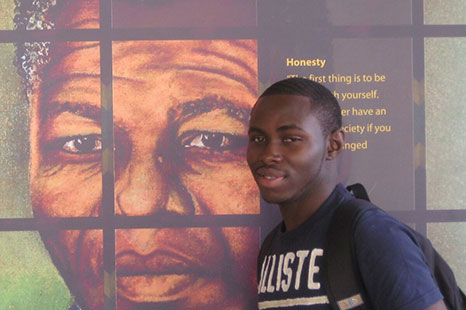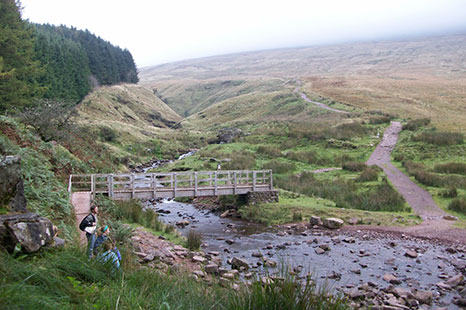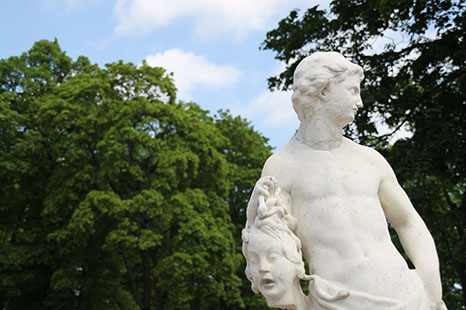 ---
Want more information about the Department of Philosophy? Contact us.
---