Upcoming Master Classes
Upcoming master classes will be posted here as they are scheduled. See the master classes archive for past classes.
Monday, April 10, 2023
3:25 p.m.–4:40 p.m.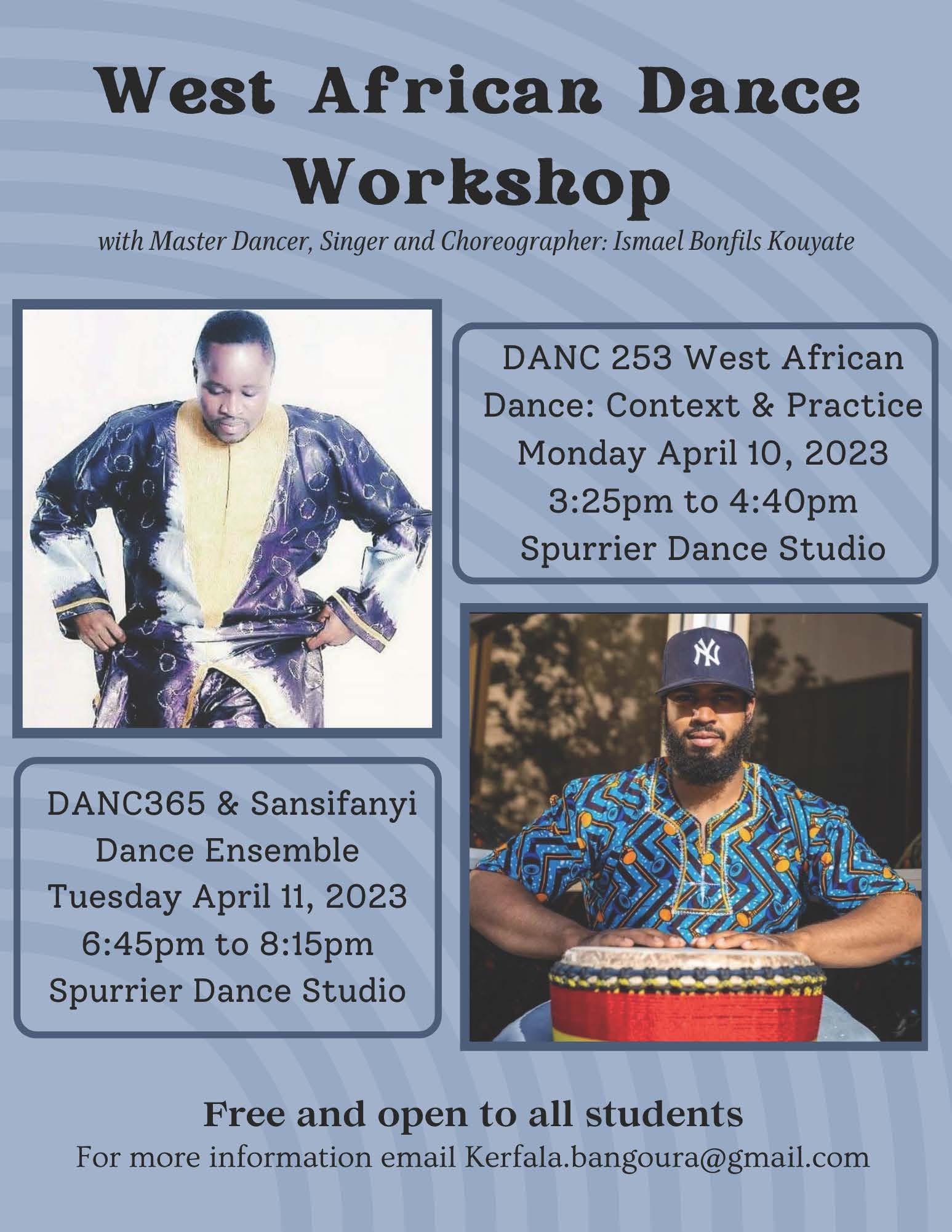 Master dancer, singer and choreographer: Ismael Bonfils Kouyate
Spurrier Dance Studio
Continue Reading
---
Tuesday, April 11, 2023
6:45 p.m.–8:15 p.m.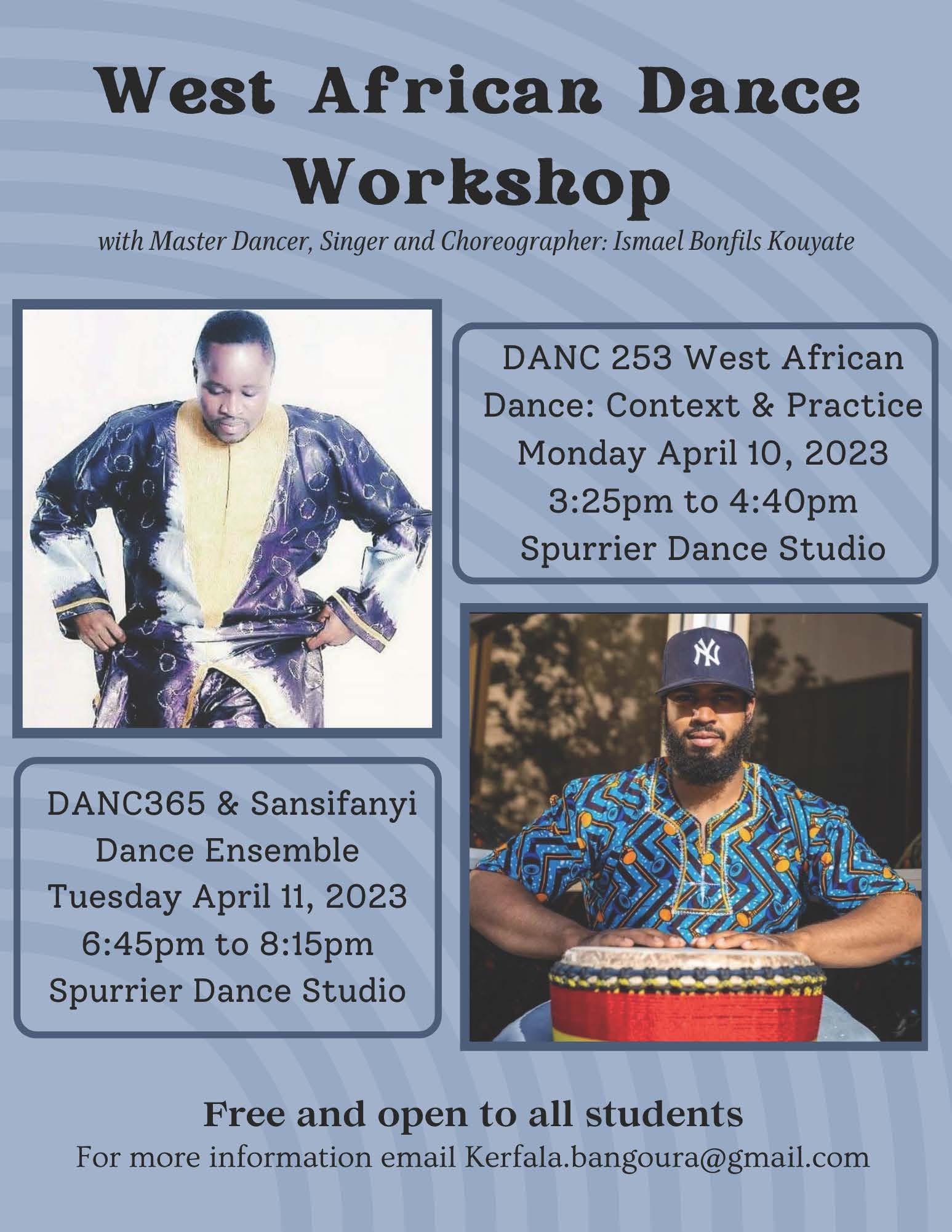 Master dancer, singer and choreographer: Ismael Bonfils Kouyate
Spurrier Dance Studio
Continue Reading
---